03.09.2021
EASM2017 pähkinänkuoressa
Sveitsin pääkaupungissa Bernissä järjestettiin syyskuun 2017 alkupuolella EASM:n (European Association for Sport Management) 25. konferenssi. Konferenssi houkutteli aurinkoiseen Berniin noin 500 urheilujohtamisesta kiinnostunutta ihmistä Taiwanista Turkuun ja Kölnistä Kanadaan. Viikon aikana Bernissä oli tarjolla kaikkiaan noin 200 esitystä.

Ohessa muutama nosto.

___

Marcel Huetterman (Zurich University of Applied Sciences), Sebastian Uhrich (German Sport University Cologne) & Jörg Koenigstorfer (Technical University of Munich): Fan engagement value in team sport: Service dominant logic informed decisions.

Fanit sekä luovat että tuhoavat arvoa.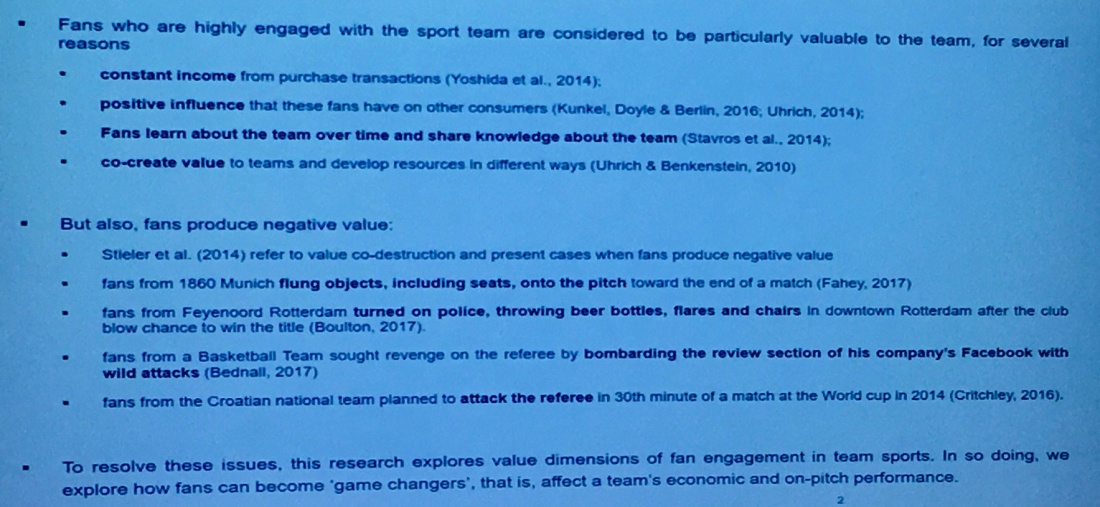 __

Thilo Kunkel (Temple Univeristy) & Jason Doyle (Griffith University): Double jeopardy debunked? Athlete fan engagement via social media.

Numerot ovat numeroita. Mikrovaikuttajat aliarvostettu sponsorointikohde (1000-10000 seuraajaa). Mitä enemmän seuraajia urheilijalla on, sitä vähemmän sitoutuneita fanit ovat.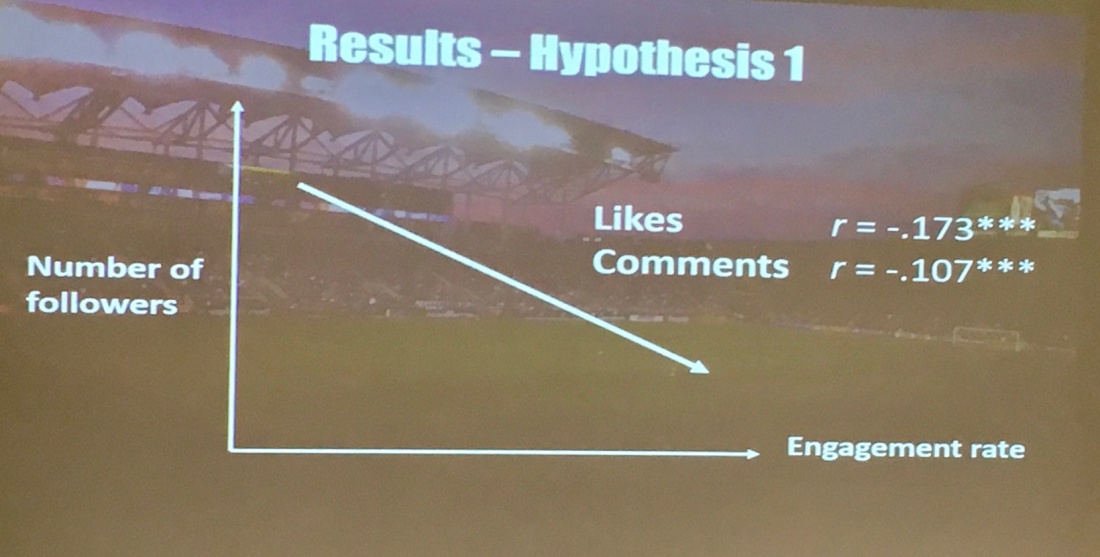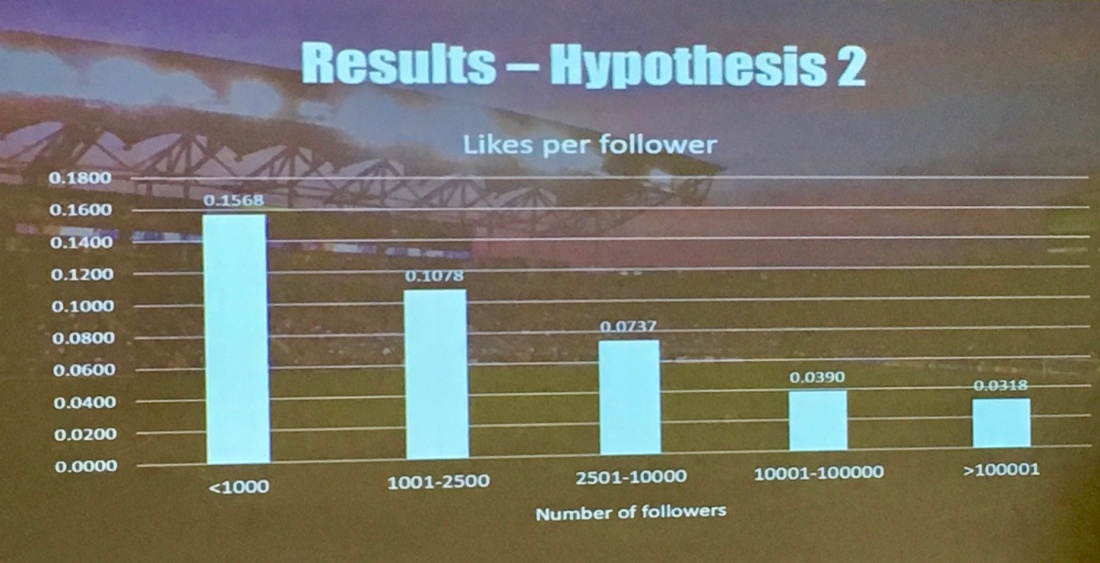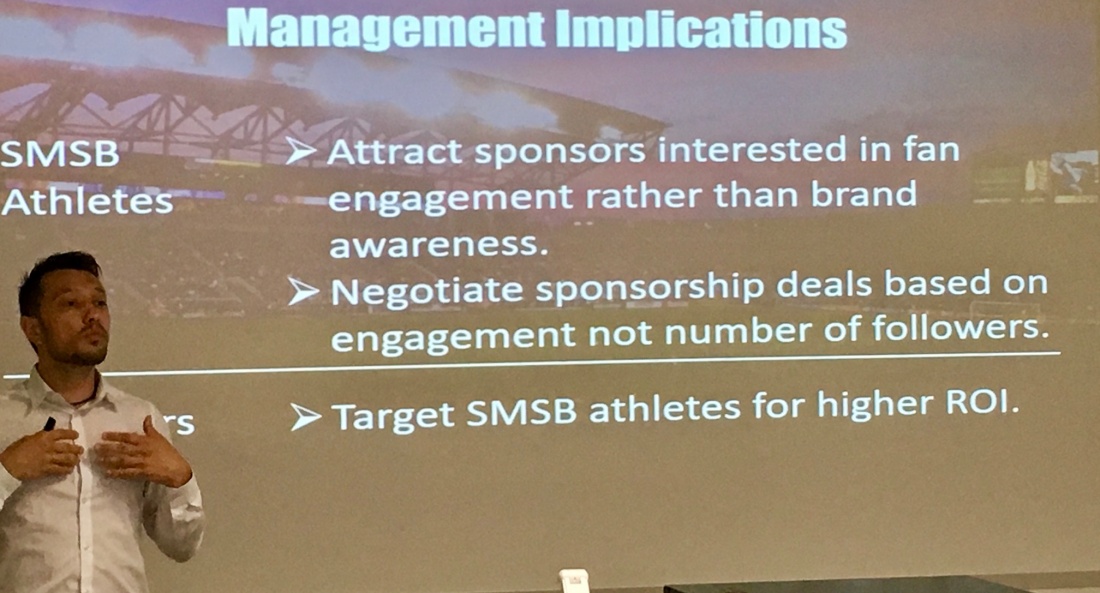 ___

Jun Woo Kim (Arcadia University), Hyun-Woo Lee (Georgia Southern University) & Yongdo Kim (Elon University): When loosing feels better than winning: Counterfactual thinking and satisfaction reversal.

Hopea voi olla häpeä, mutta ei hätää, sillä fanit voivat saada tyydytystä myös hävityistä otteluista. Olennaista on, miten häviää ja mitä tapahtuu häviön jälkeen.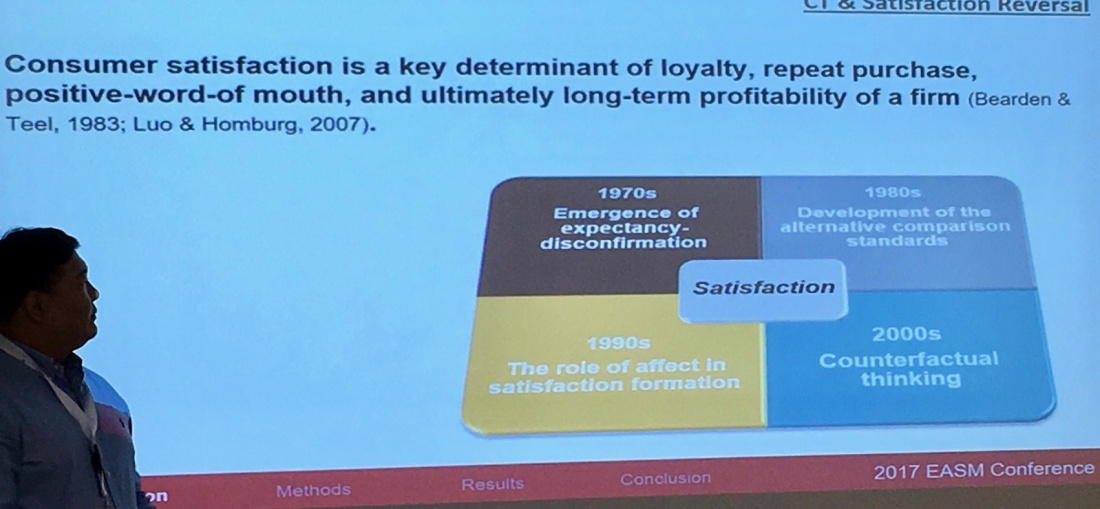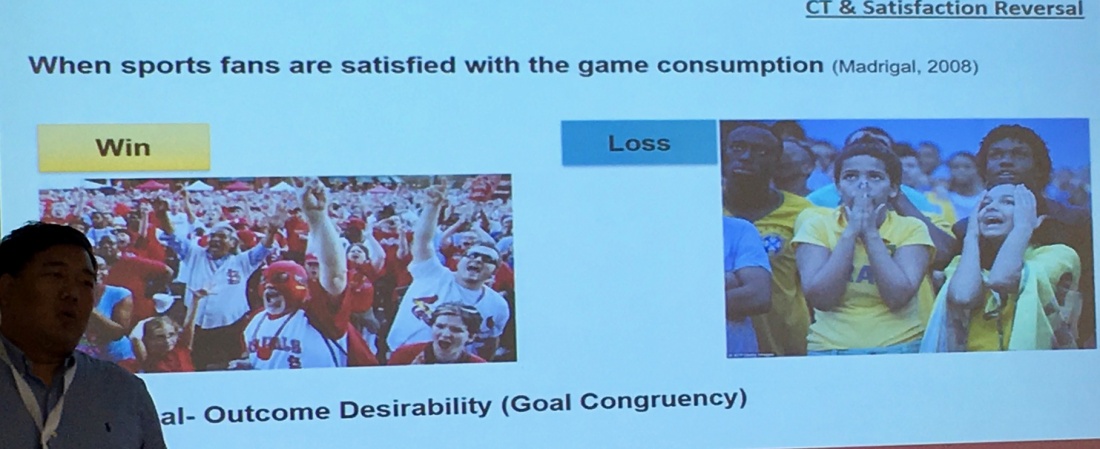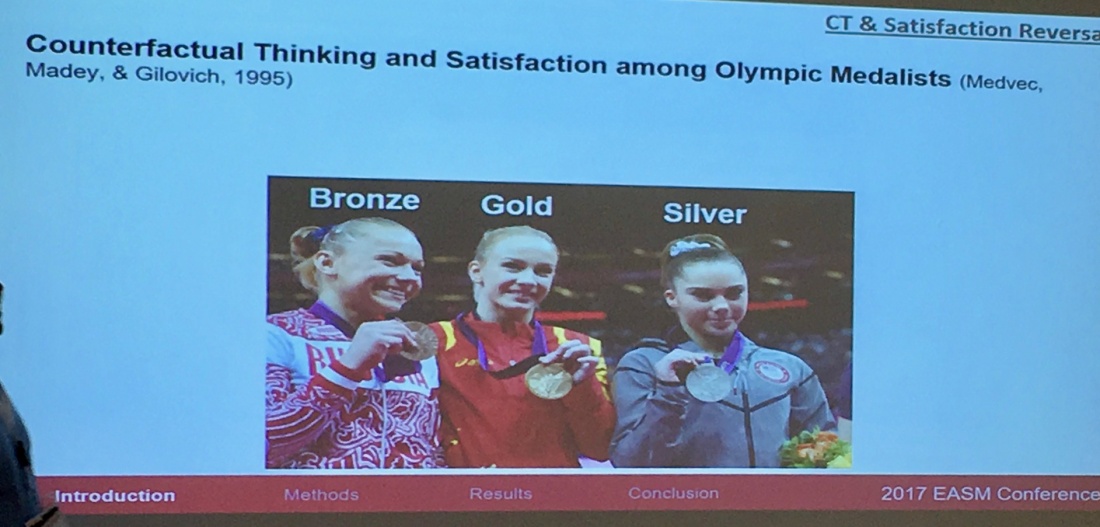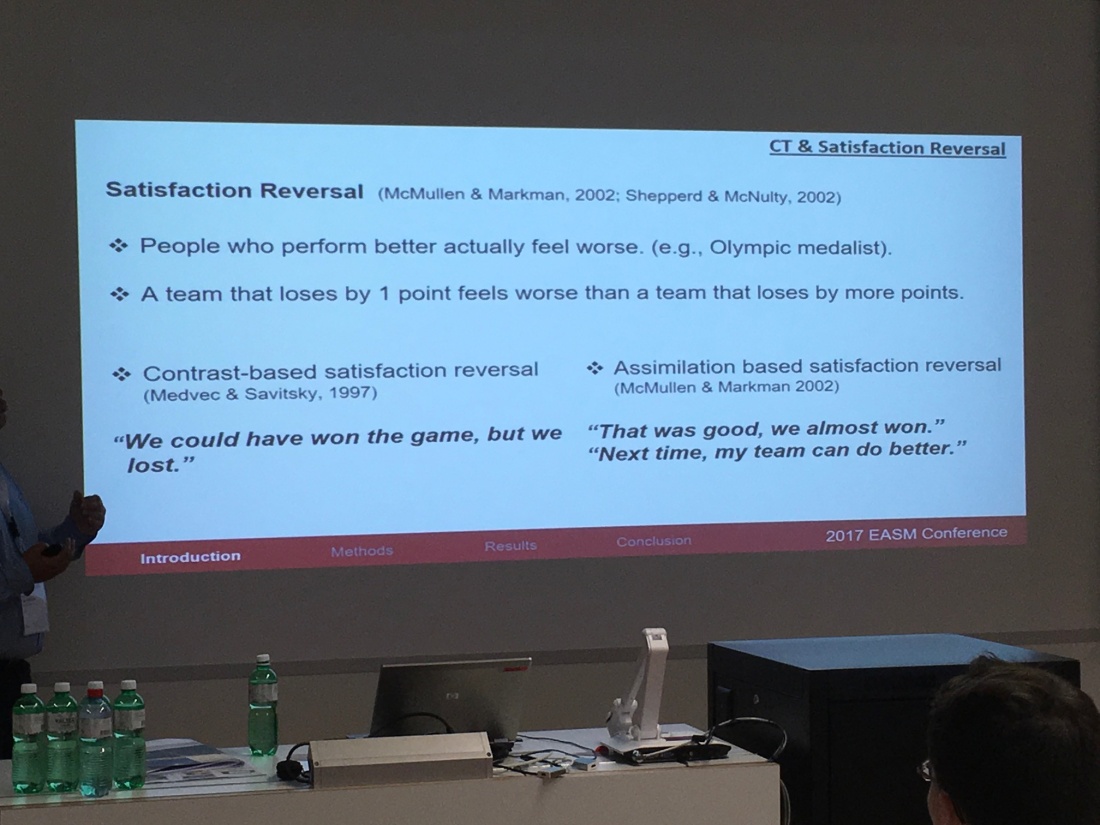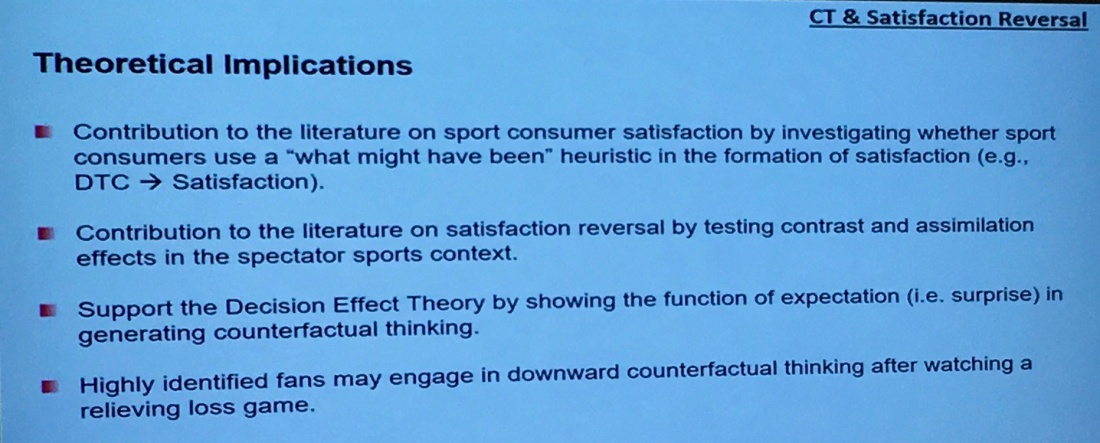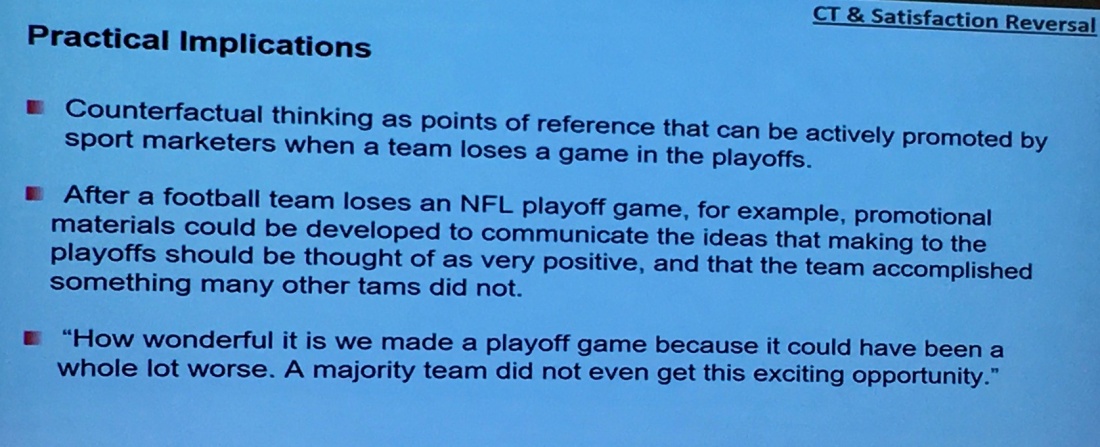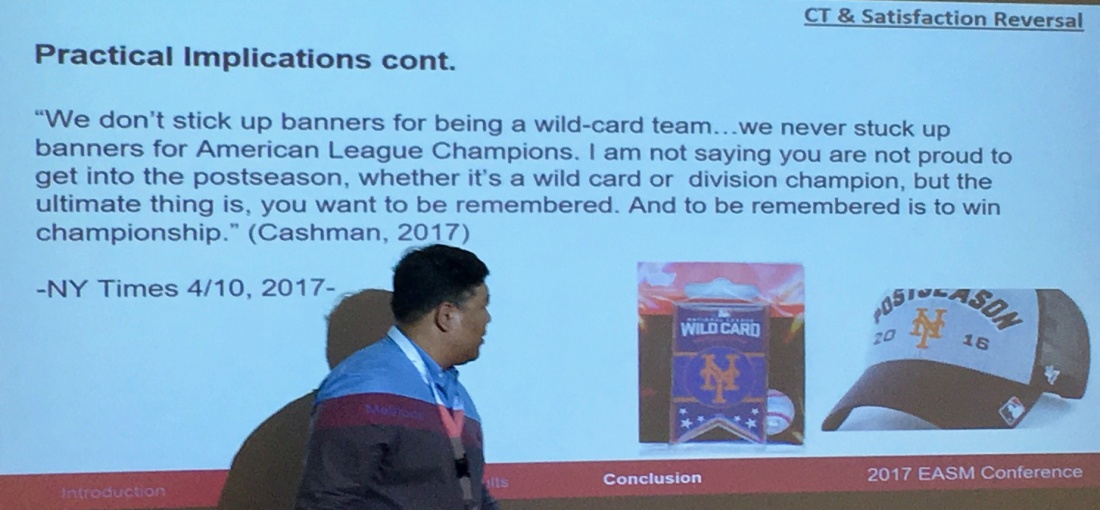 ___

Craig Hyatt (Brock University), Shannon Kerwin (Brock University), Katherine Sveinson (University of Regina) & Larena Hoeber (University of Regina): Exploring reverse socialization of sport fandom from a generational perspective.

Usein jalkapalloseura periytyy isältä pojalta, joskus myös toisinpäin.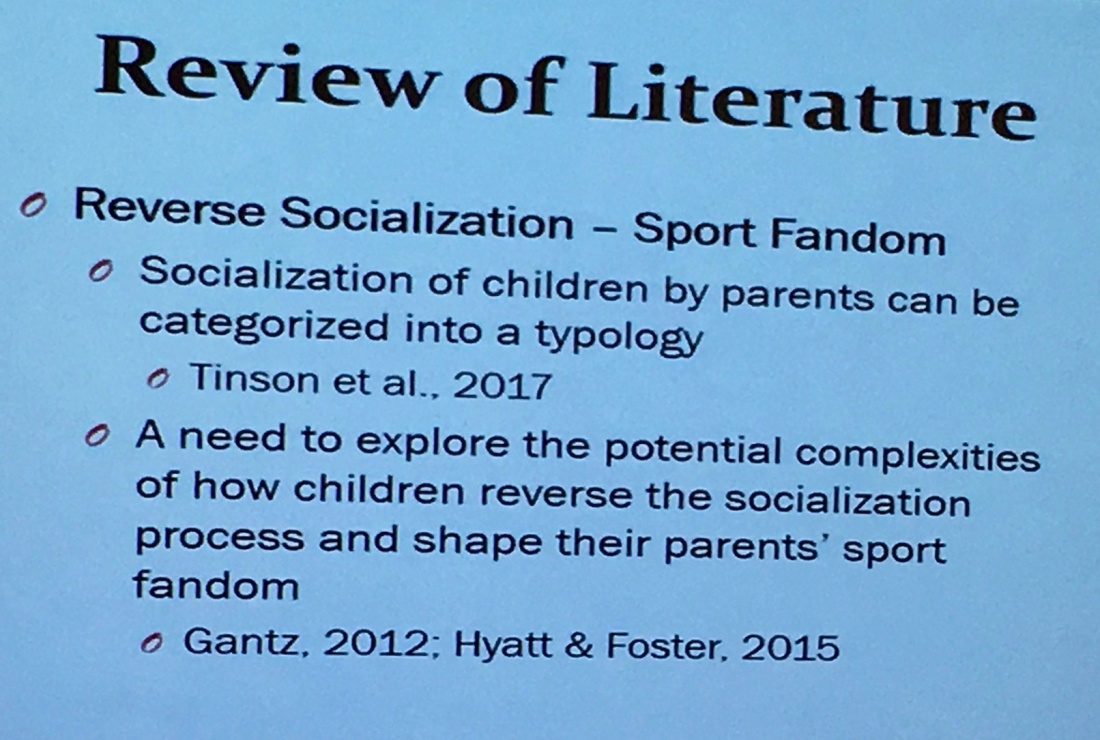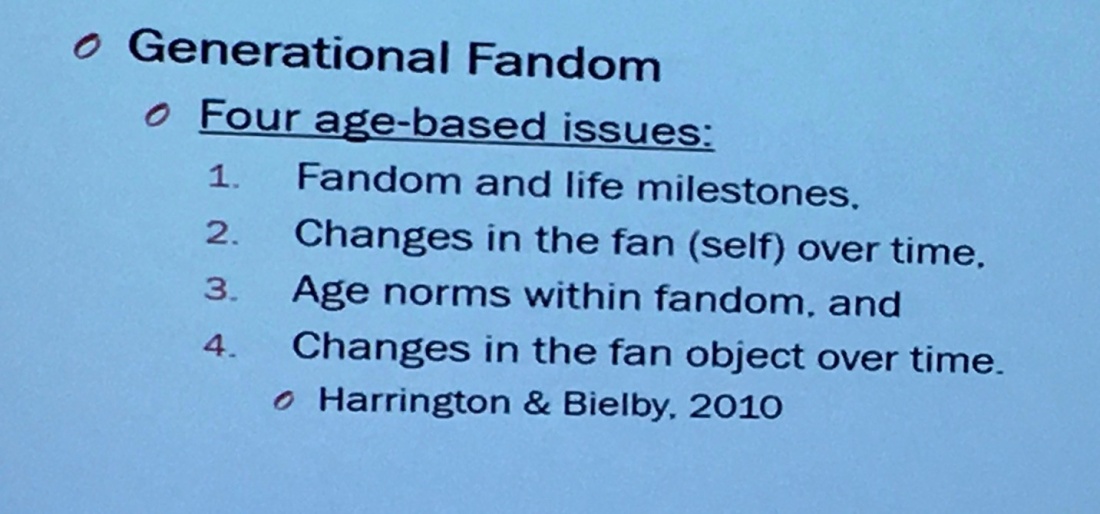 ___

Nanny Kuijsters (Fontys University of Applied Sciences Tilburg): Lubricant and/or glue? The role of social networks sites in sports clubs.

Urheiluseura voi käyttää some sekä liukasteena (asioiden hoitaminen) että liimana (jäsenten pitäminen).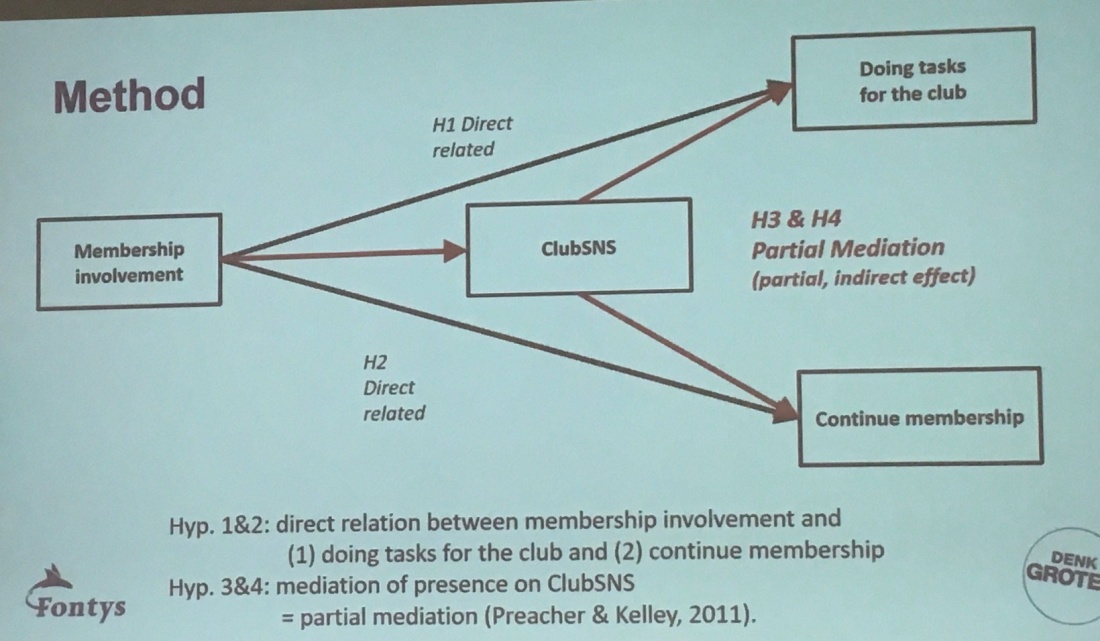 ___

Chen-Yueh Chen (National Taiwan Sport University): Exploring relationships among corporate social responsibility initiatives, sport consumer perceptions and sport consumer behavior.

Urheilun kuluttajat antavat arvoa yritysvastuuprojekteille. Vastuullisiksi koetuista brändeistä puhutaan ja niitä myö ostetaan.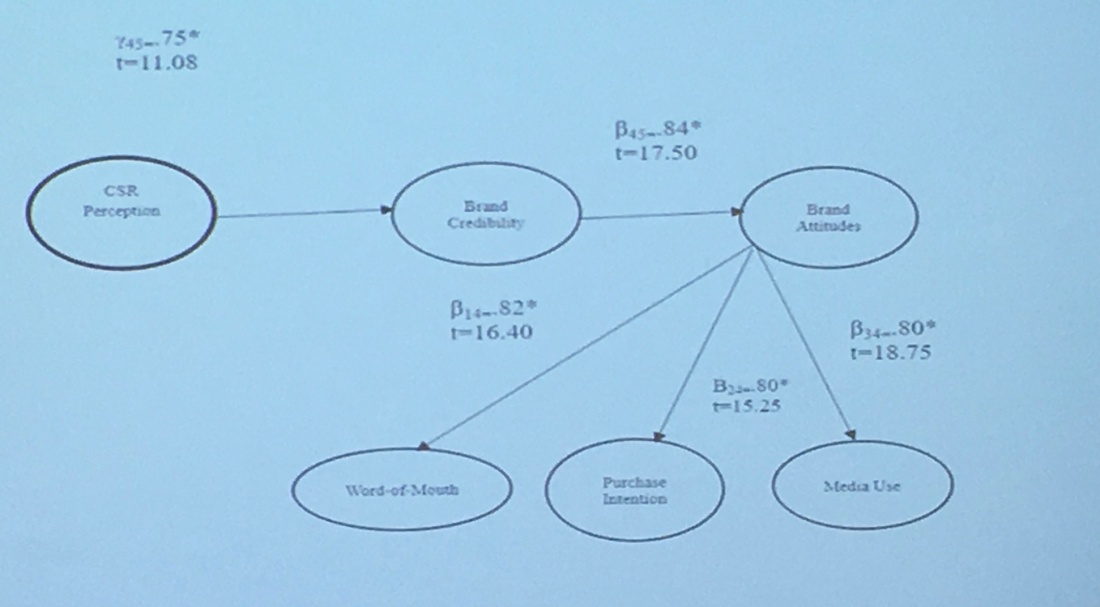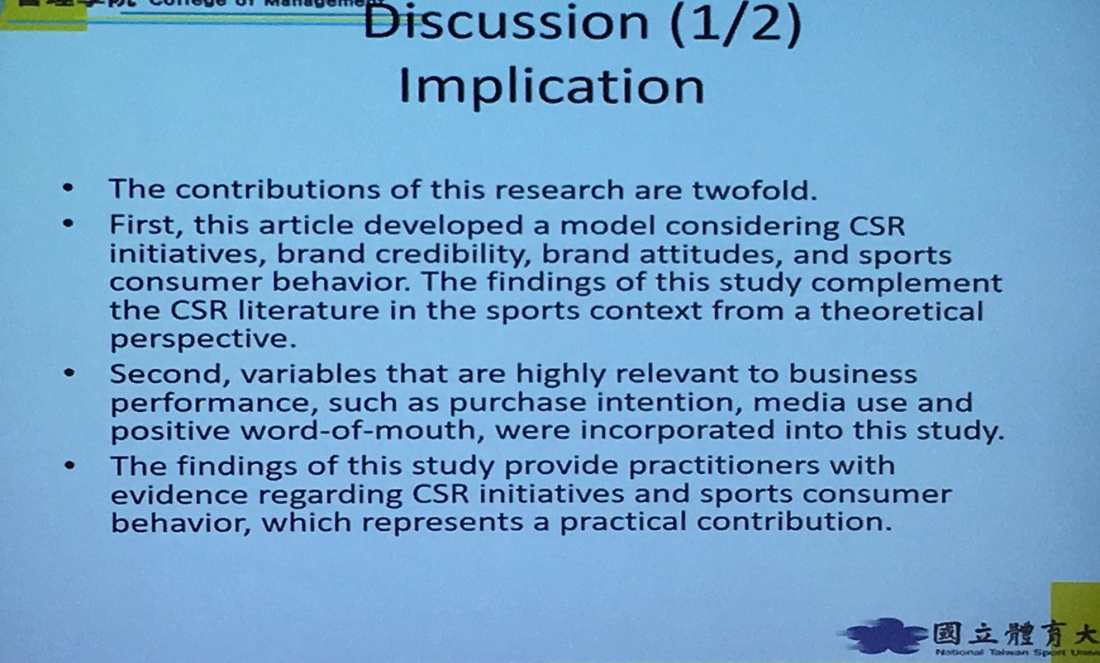 ___

Geraldine Zeimers (Ghent University), Cristos Anagnostopoulos (Universtiy of Central Lancashire), Thierry Zintz (Katholieke Universiteit Leuven) & Annick Willem (Ghent University): Organisational learning process by sport organisations for social responsibility.

Yritysvastuuta on tutkittu urheilun kontekstissa, mutta ei liikaa.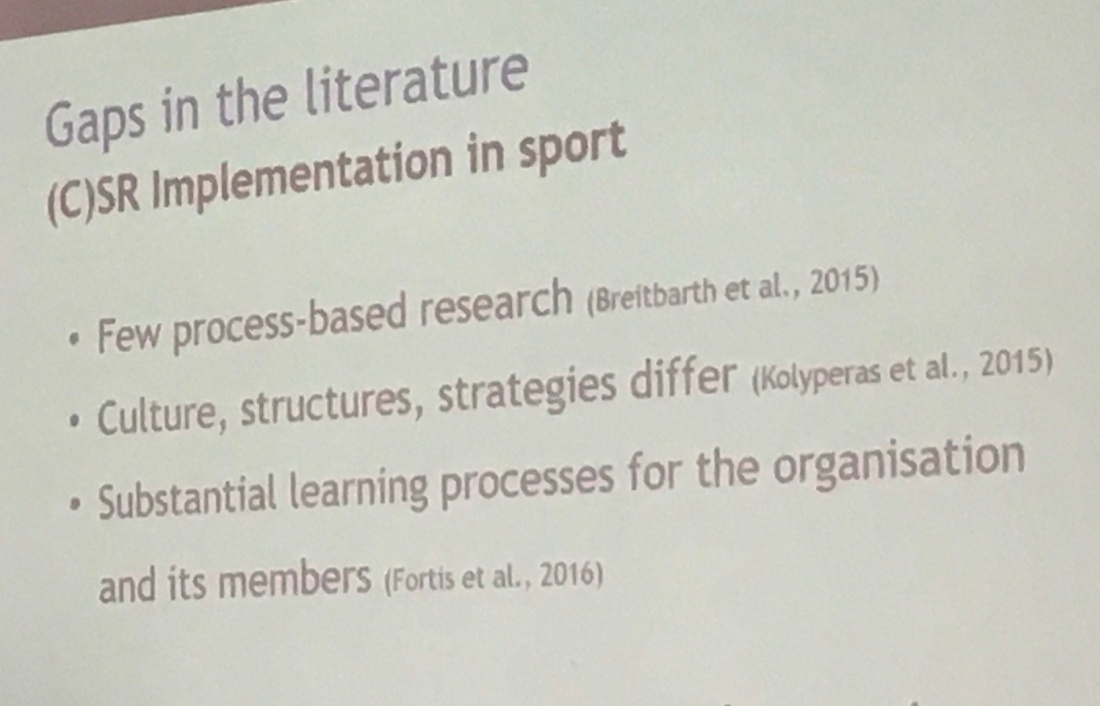 ___

Herbert Woratschek, Markus Buser & Jan Schönberger (University of Bayreuth). Sports event as a platform for sponsoring engagement - A conceptual framework based on empirical insights.

Urheilutapahtuma on parhaimmillaan alusta, joka tarjoaa sponsoreille mahdollisuuden kuluttajien sitouttamiseen. Palveluperusteinen arvonluonnin logiikka (service-dominant logic) avaa yhden näkökulman siihen, miten temppu käytännössä hoidetaan.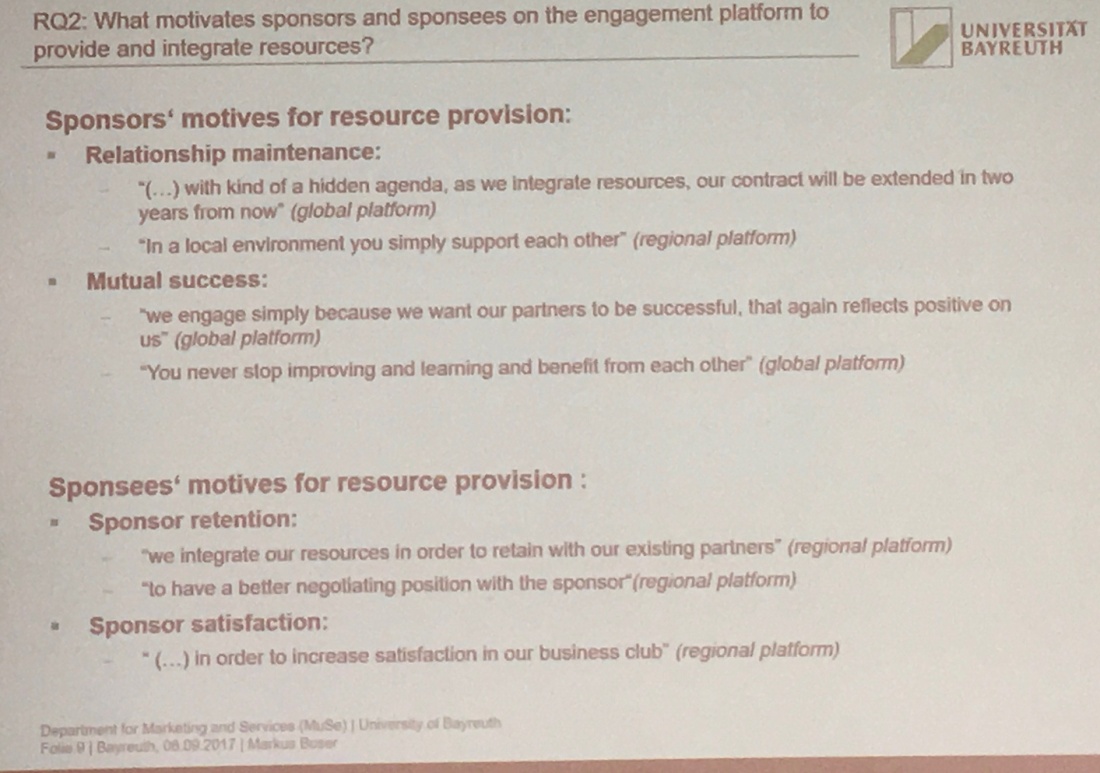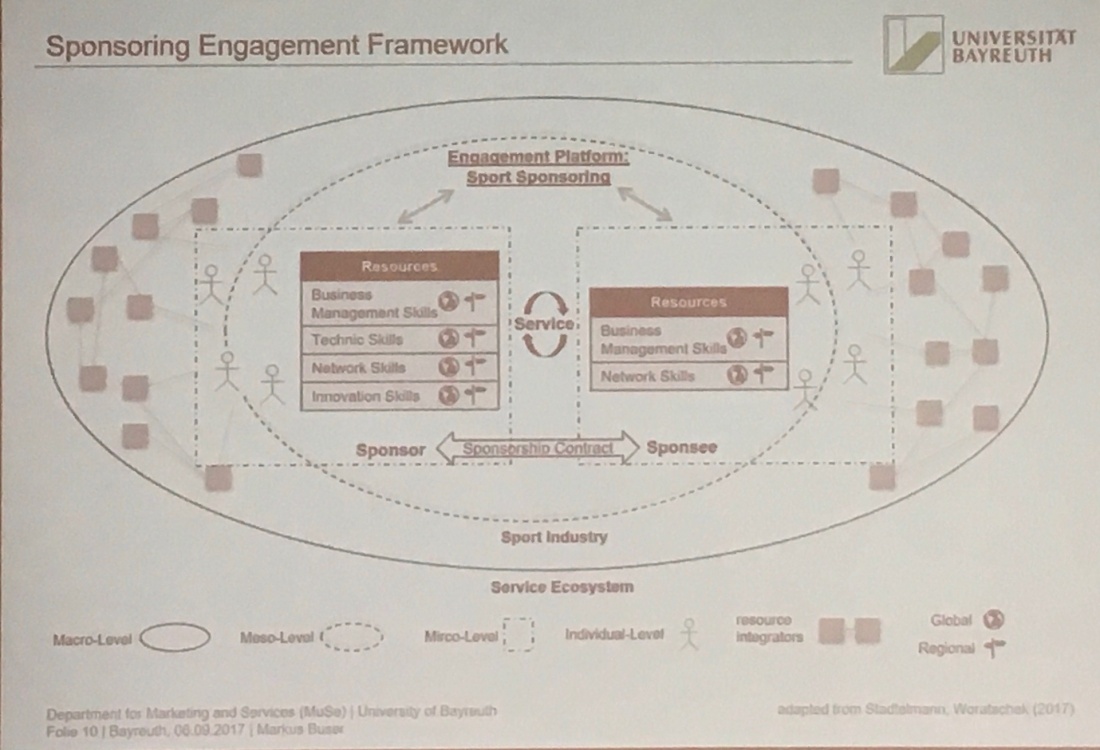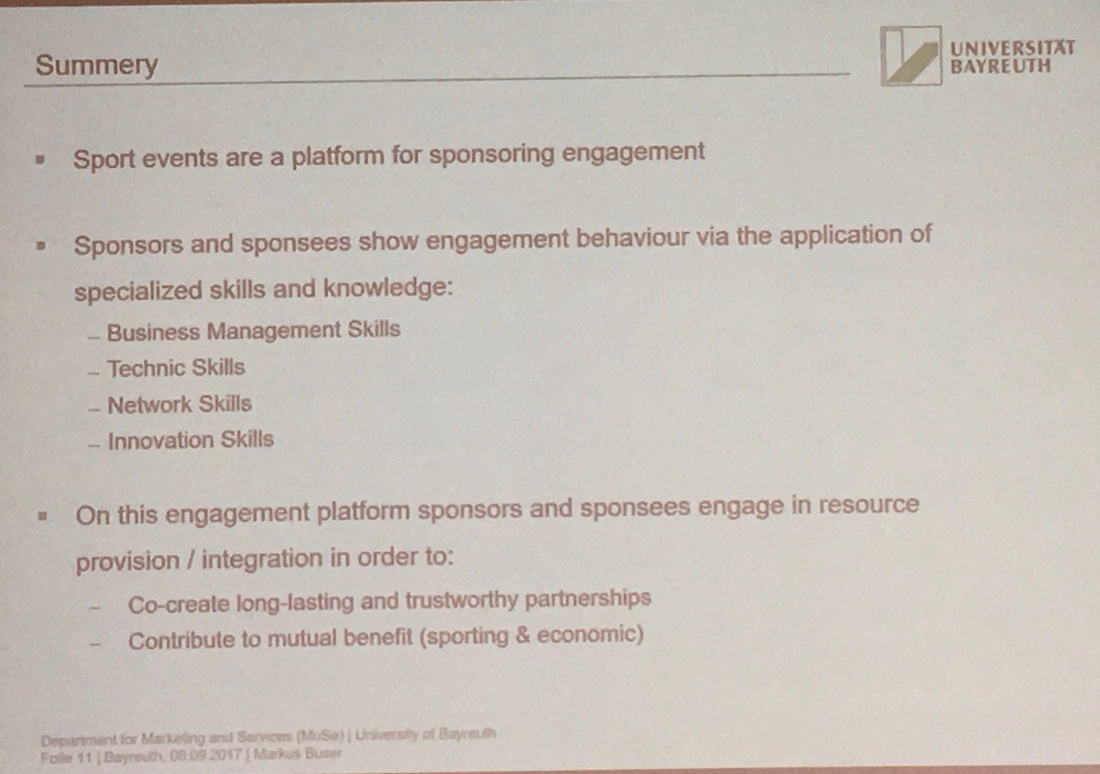 ___

Markus Kurscheidt (University of Bayreuth): Attendance and drop-out determinants of active football fans in Germany.

Aktiivinen fanipohja voi olla joskus kaksiteräinen miekka.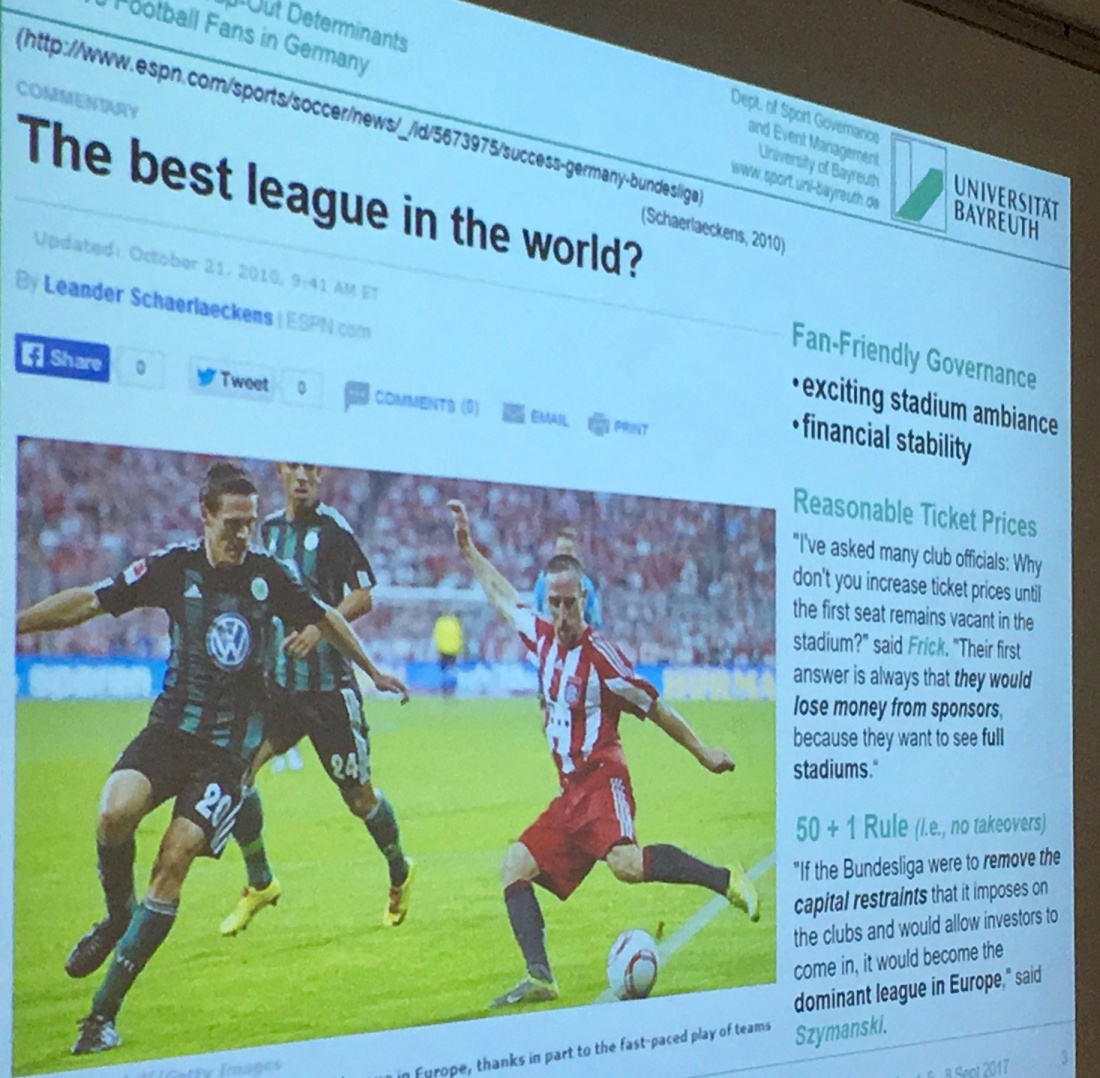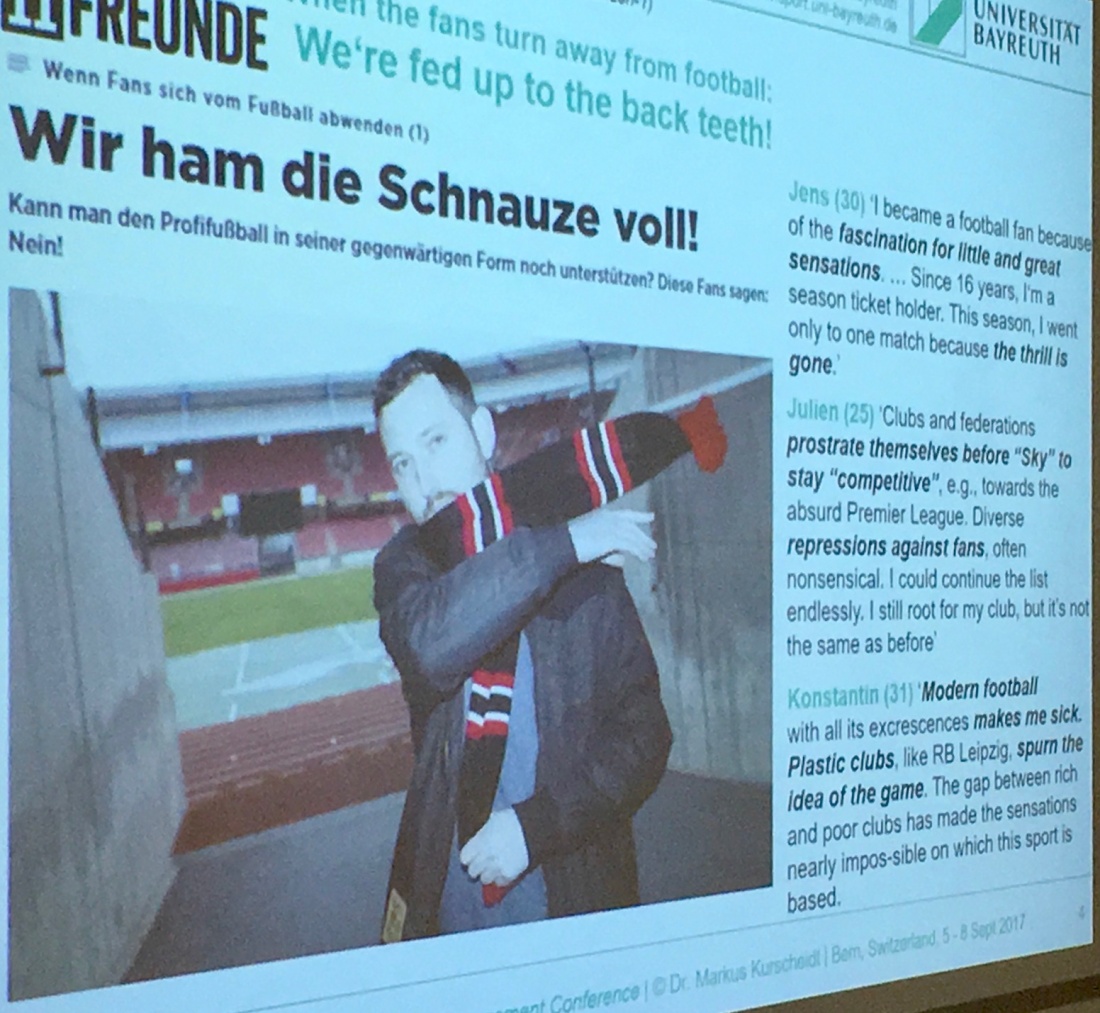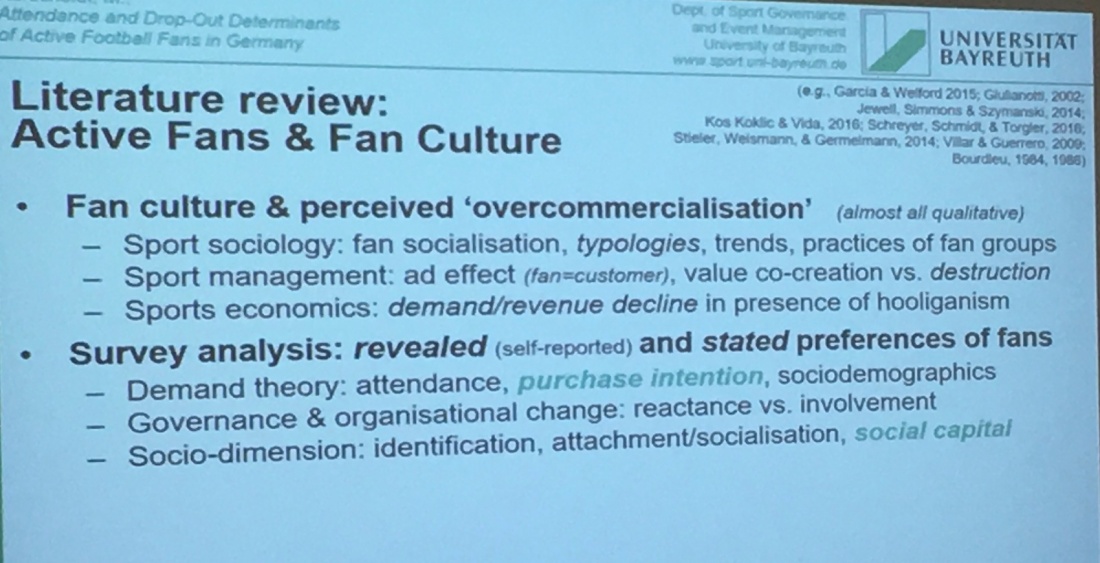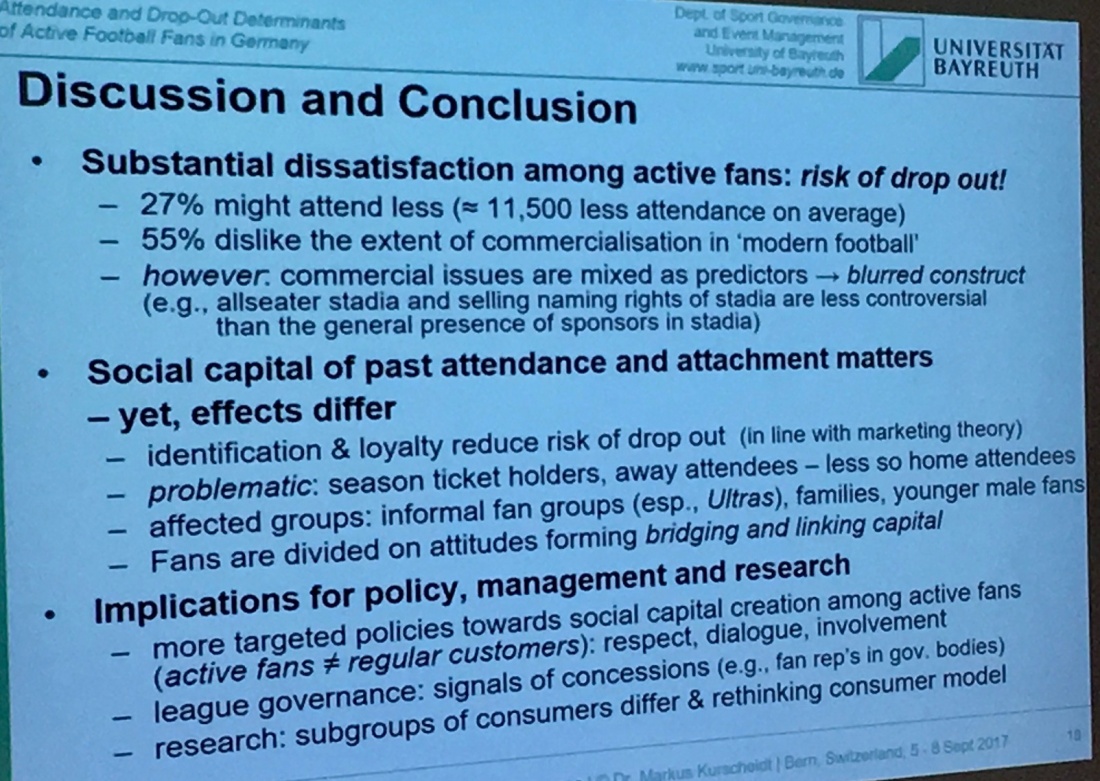 ___

Juha-Petteri Saukkonen & Roosa Lunden (Jyväskylä University of Applied Sciences): Incorporating Futures Foresight into strategic renewal in sports business.

Urheilubisneksen(kään) tulevaisuutta ei voi kukaan tietää, mutta yrittämättä ei pidä jättää.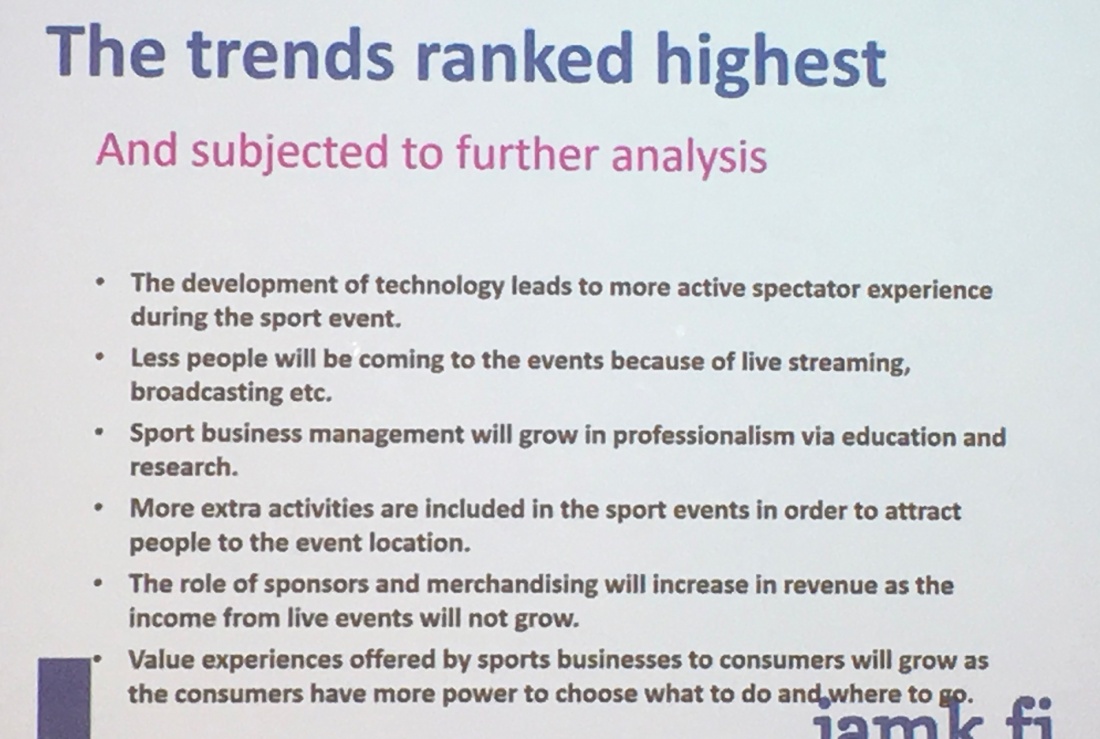 ___

Tim Breitbarth (Bournemouth University): Big data or small meaning? Learning from large-scale sport-related social media research.

Sosiaalinen media on ehtymätön lähde myös urheilujohtamisen tutkimuksessa. Sävyanalyysi on yksi varteenotettava näkökulma, sillä urheilu herättää voimakkaita tunteita.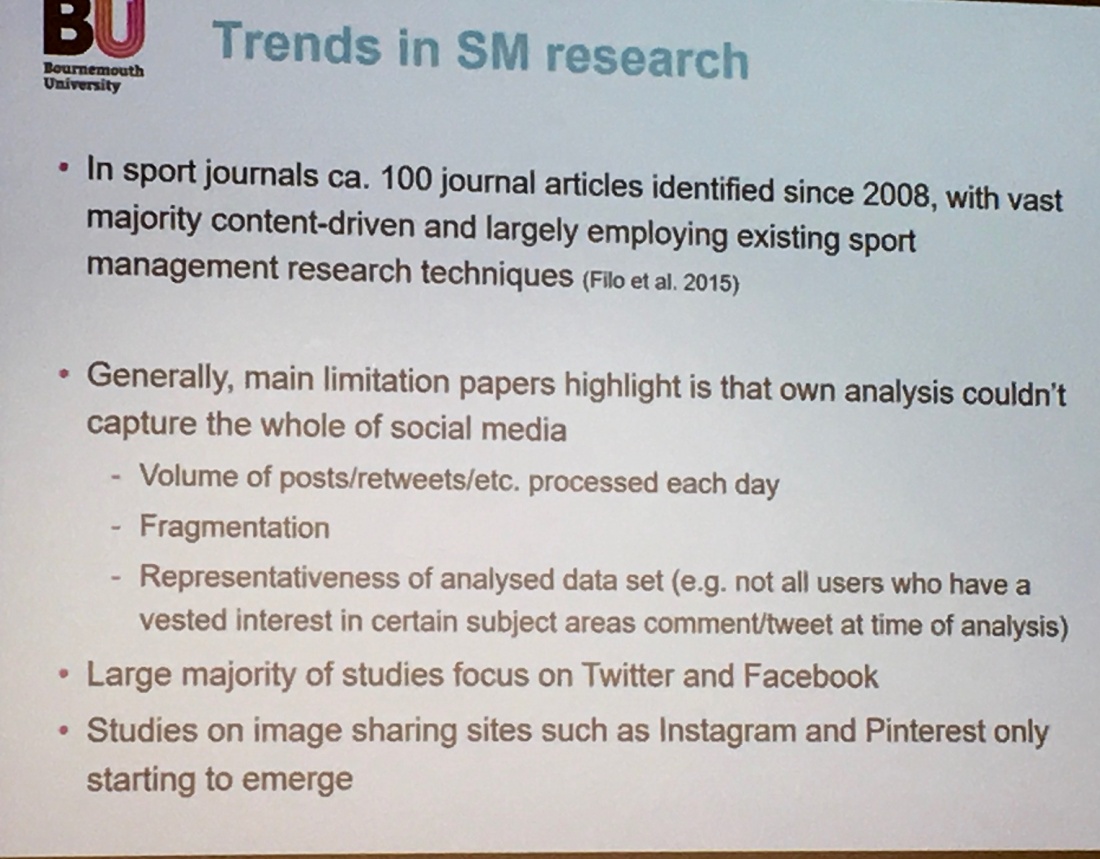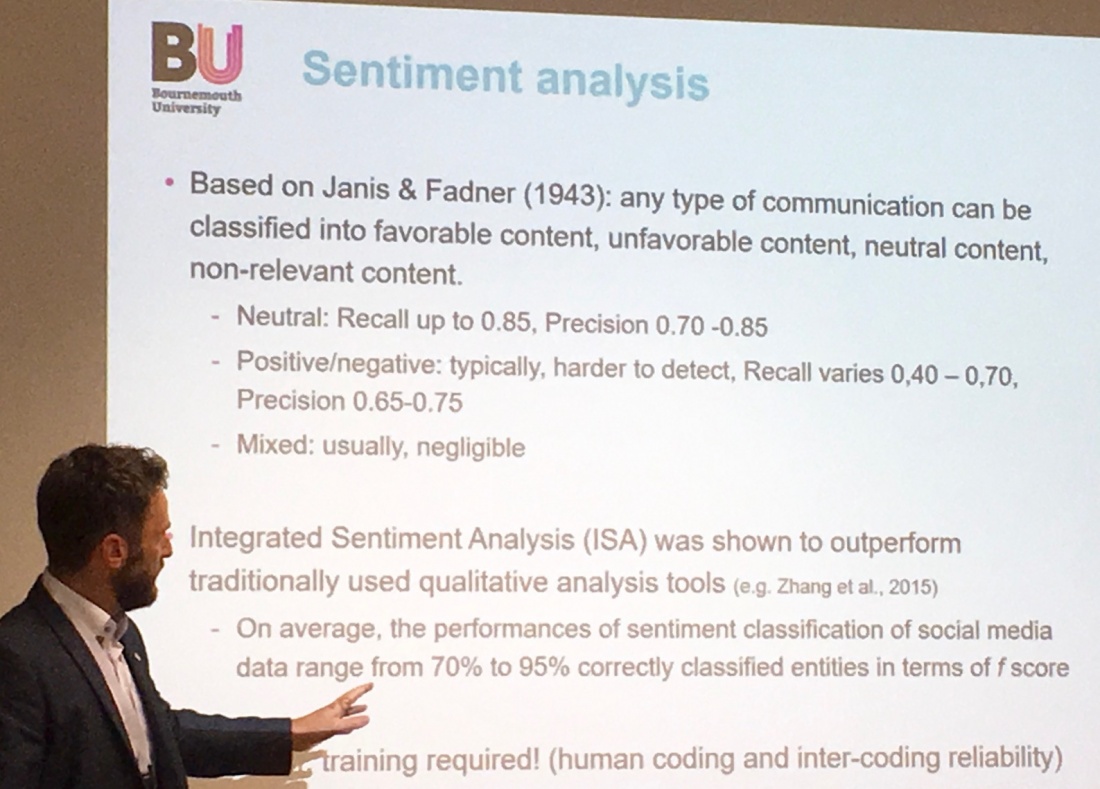 ___

Ulrik Wagner (University of Southern Denmark) & Elsa Kristiansen (Oslo School of Business): The fall of the queen of Nordic Skiing - A comparative analysis of the Scandinavian media coverage of the Theresa Johaug scandal.

Huulirasva on yksittäistapaus, joka noudattaa universaalia urheiluskandaalin anatomiaa.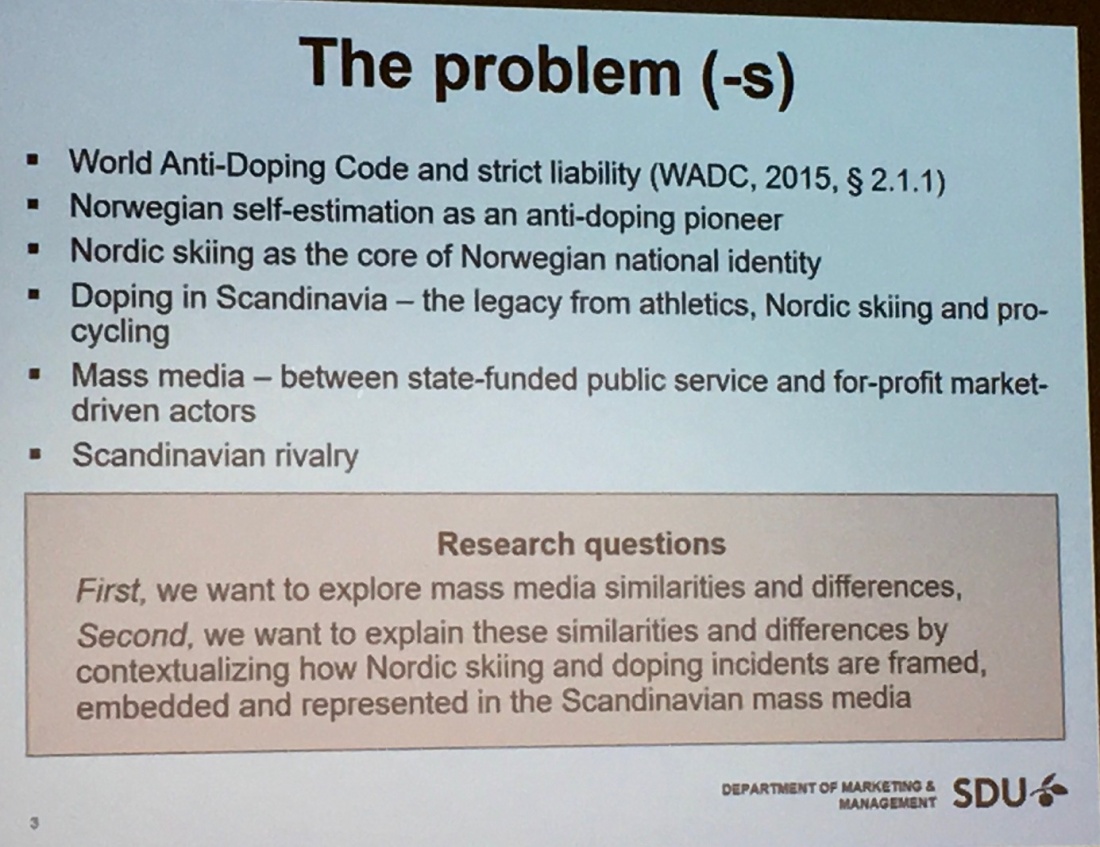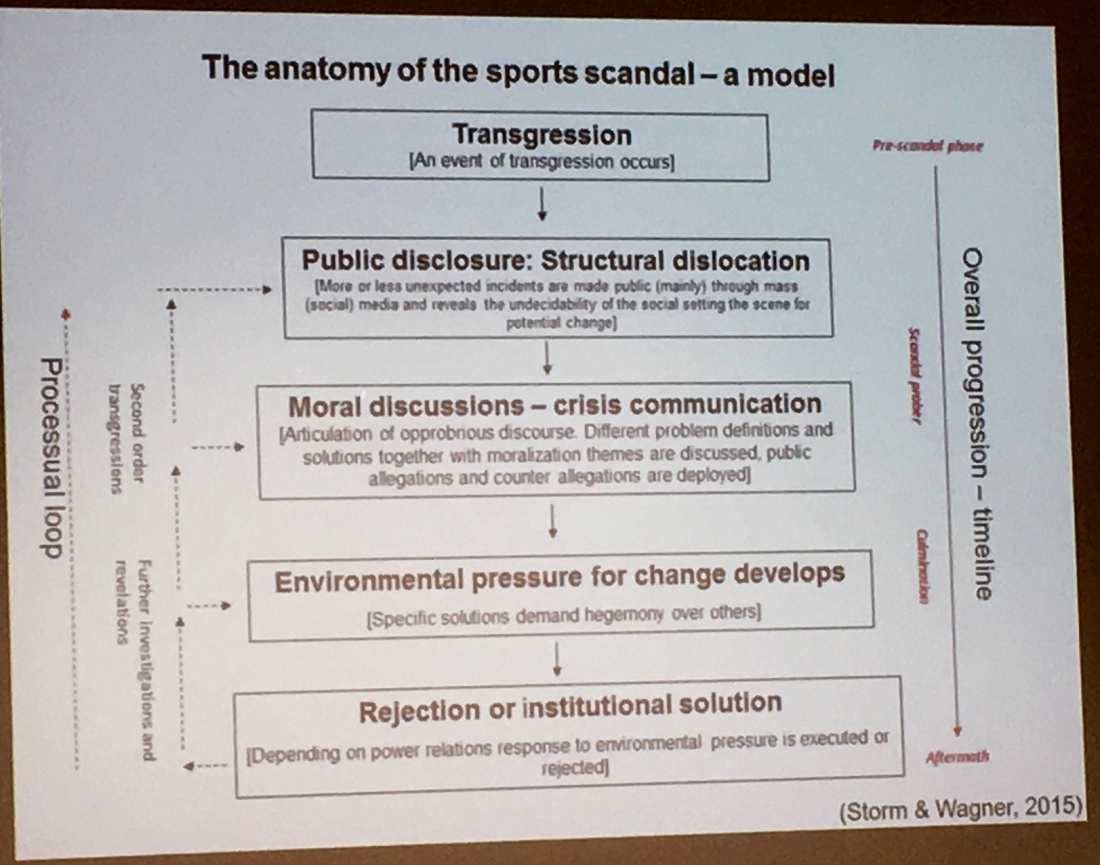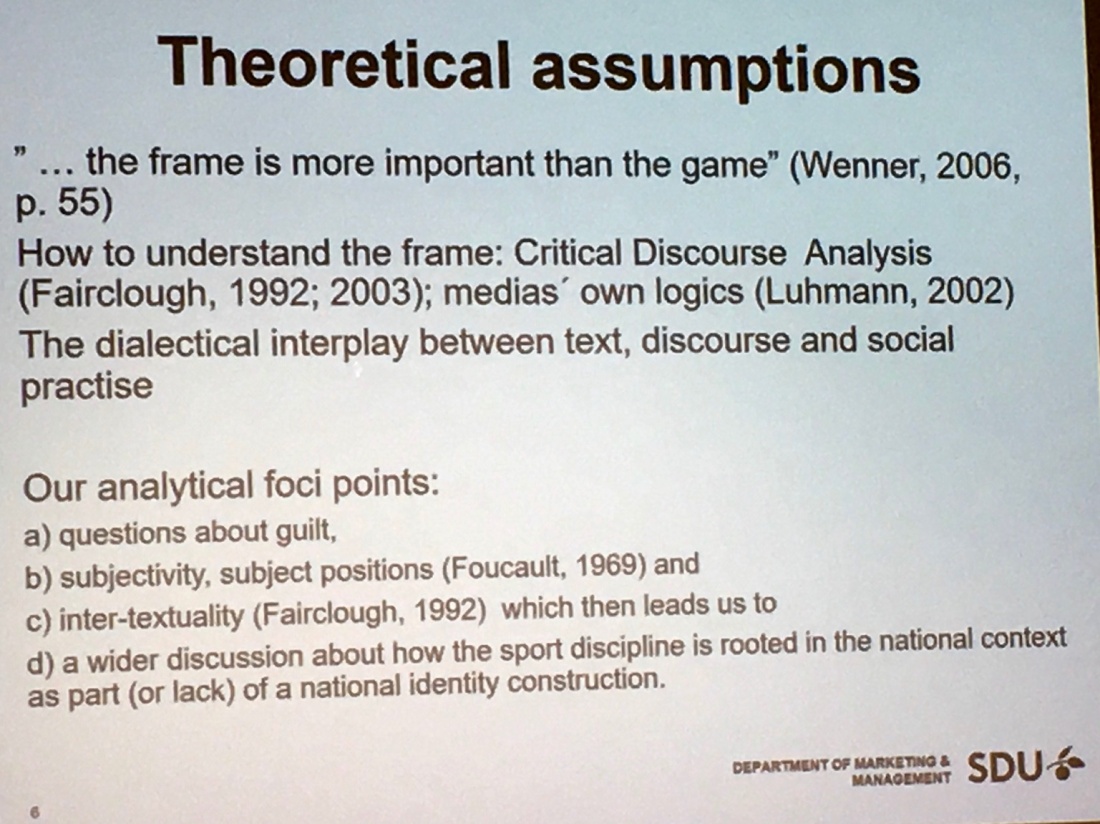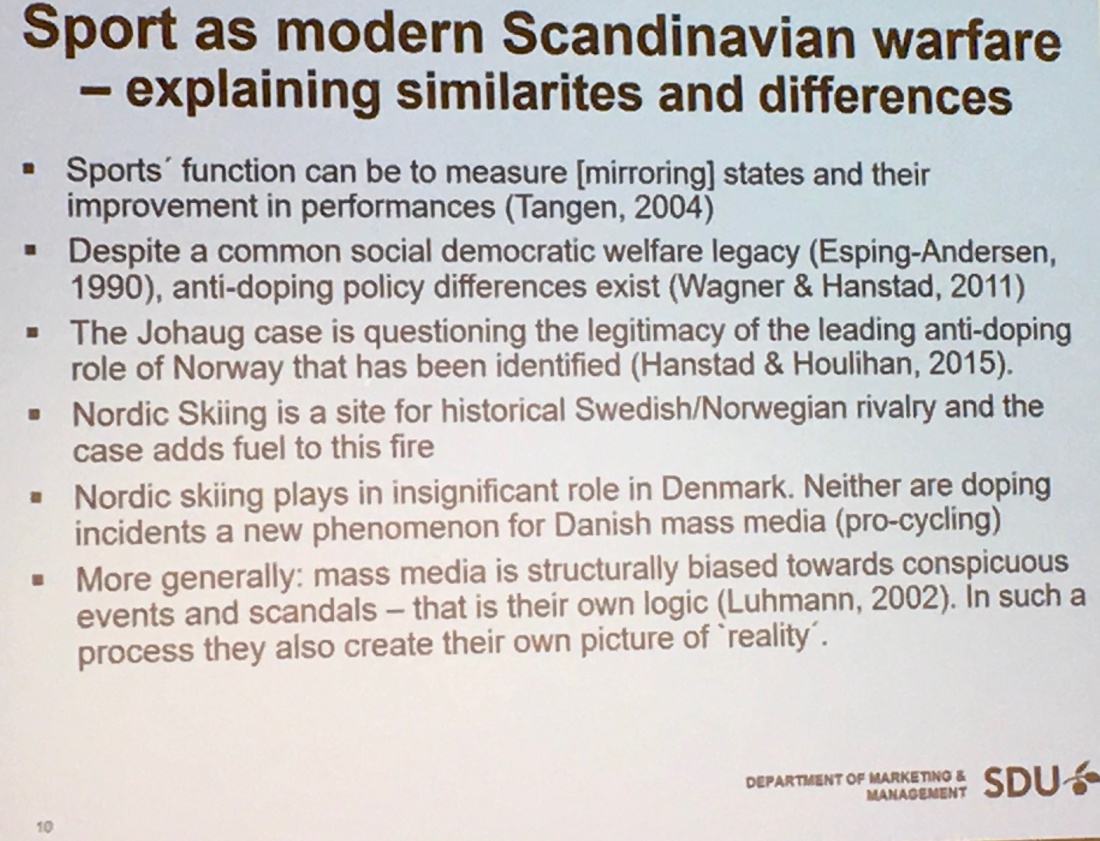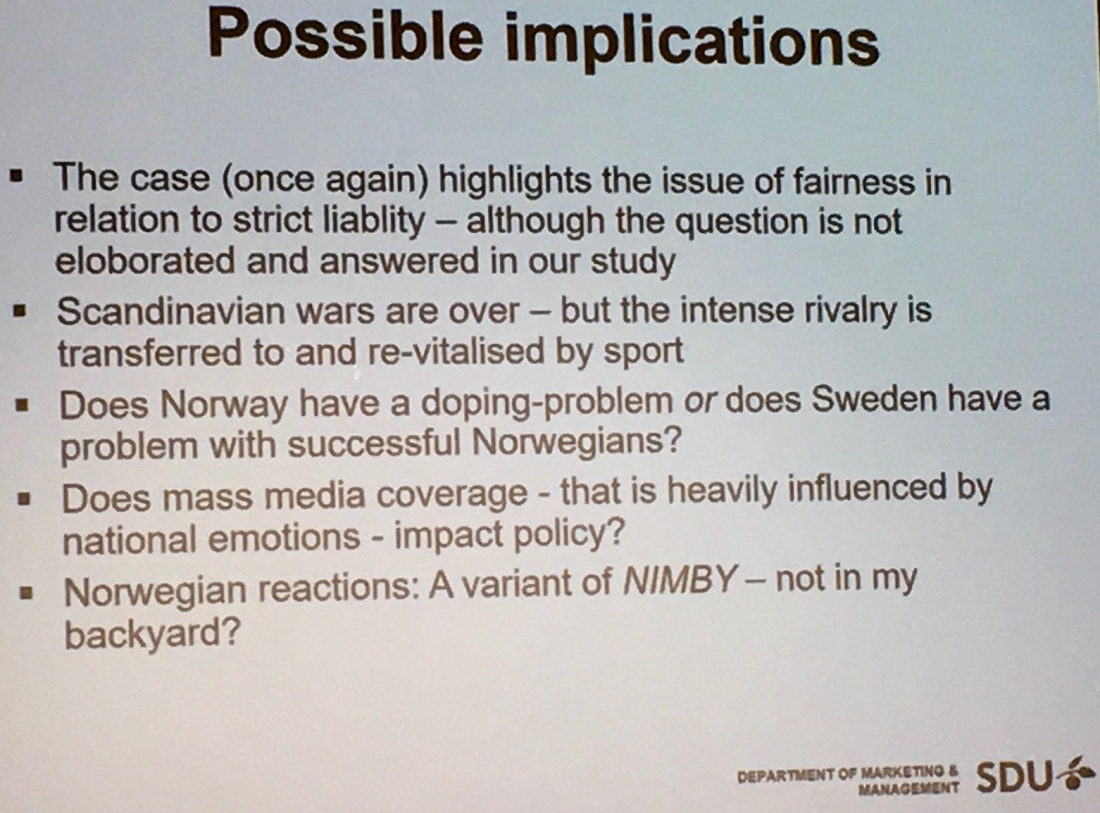 ___

Constantino Stavros (RMIT University), Aaron Smith (RMIT University) & Hibai Lopez-Gonzalez (Nottingham Trent University): A transformative typology of the visual consumption of mediated sport.

Urheilu ruokkii ja muokkaa mediaa.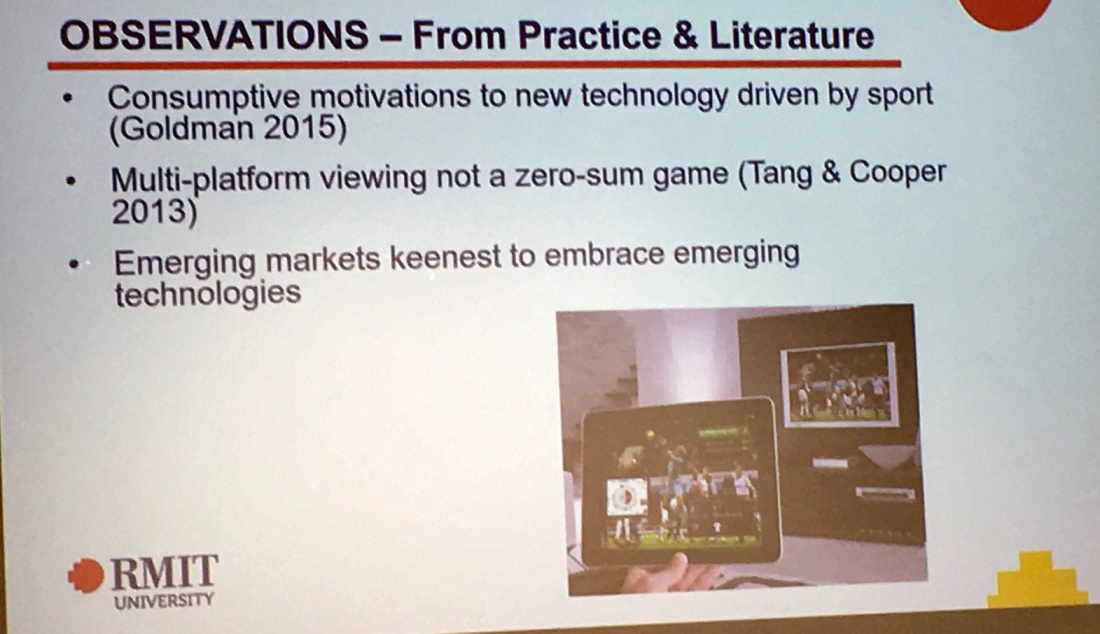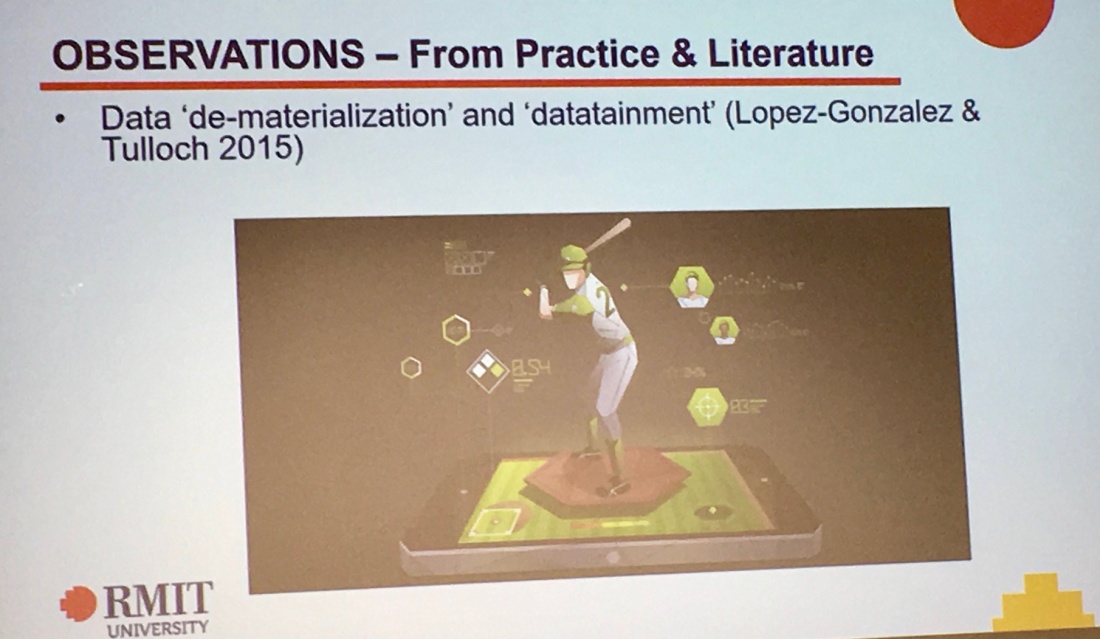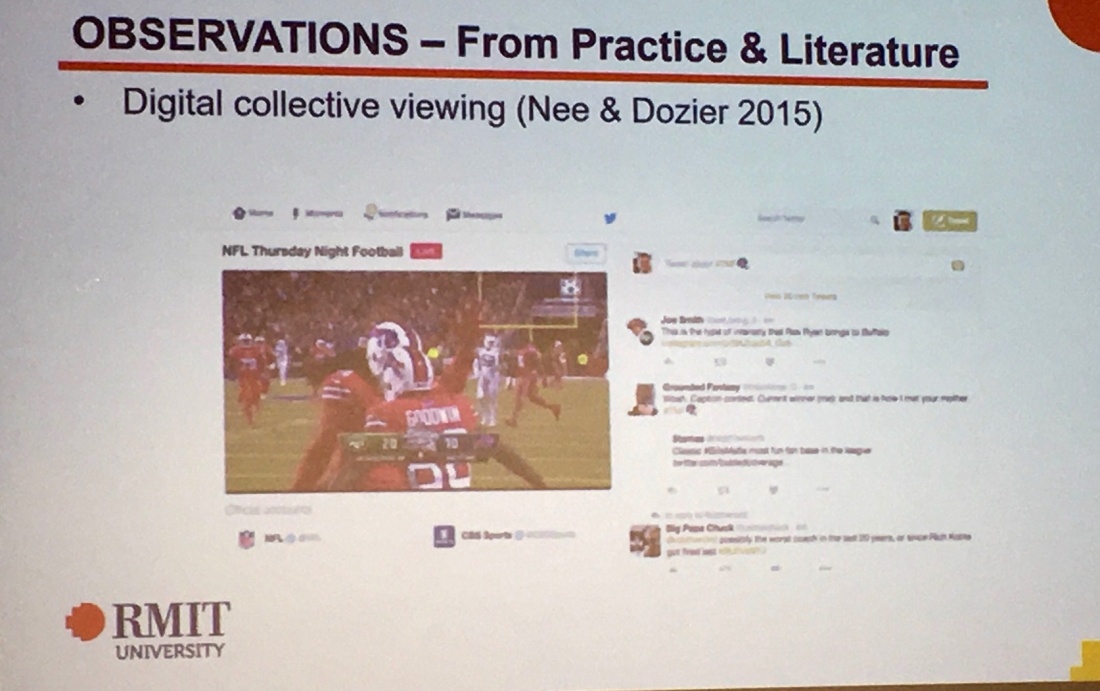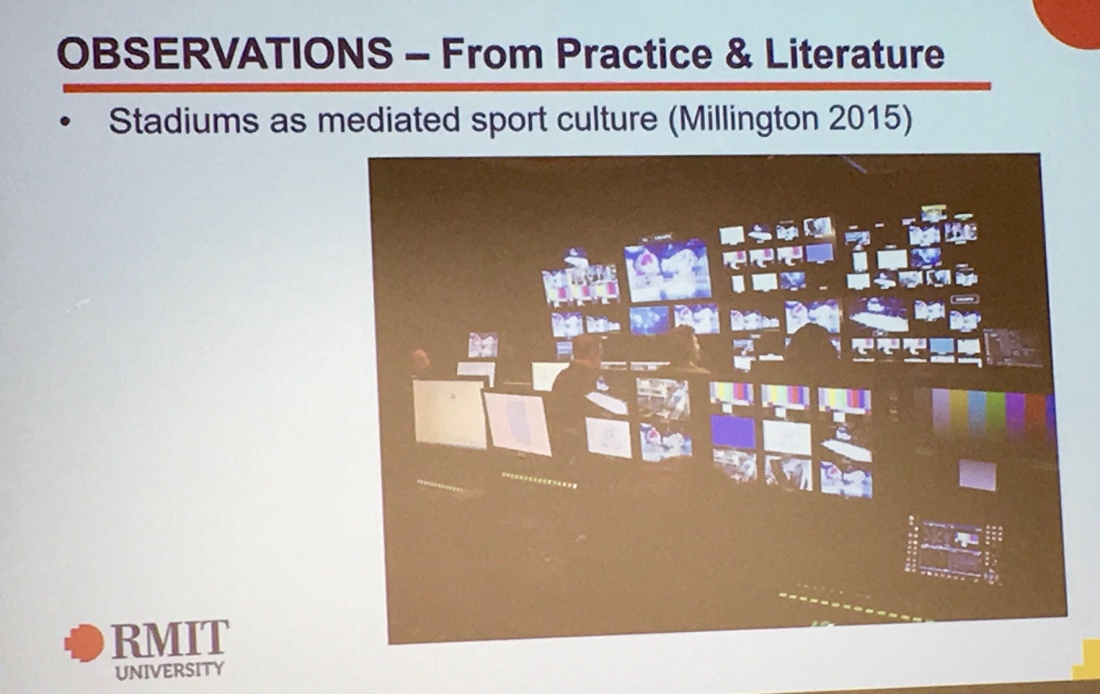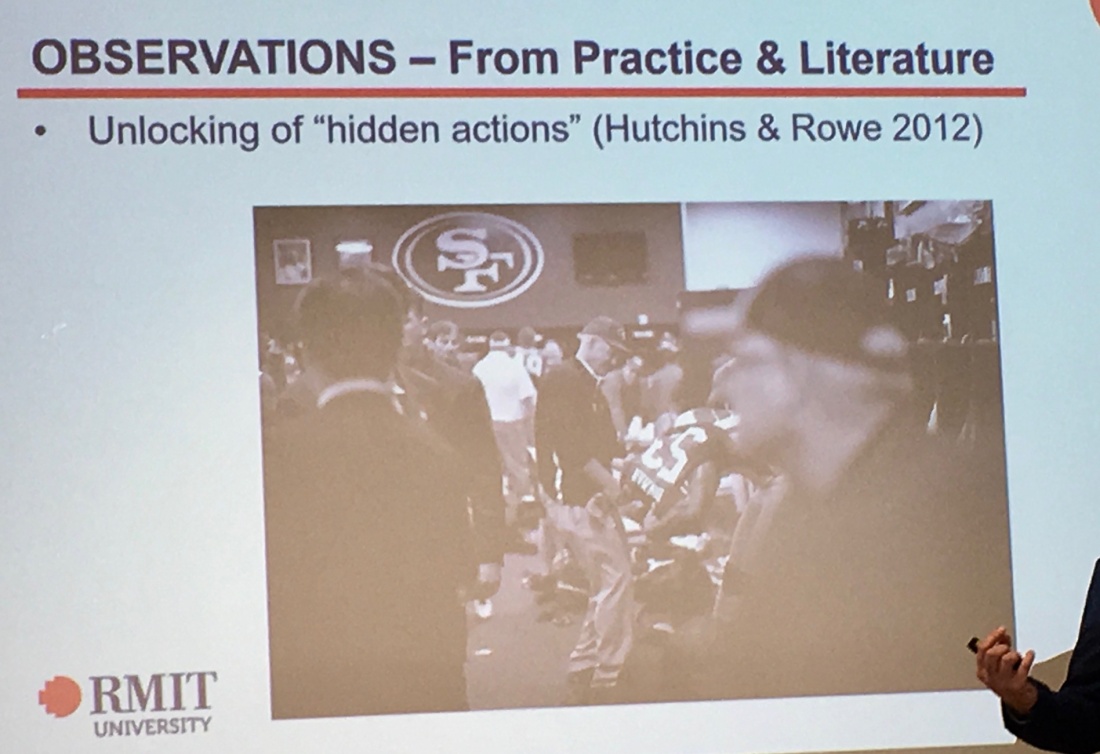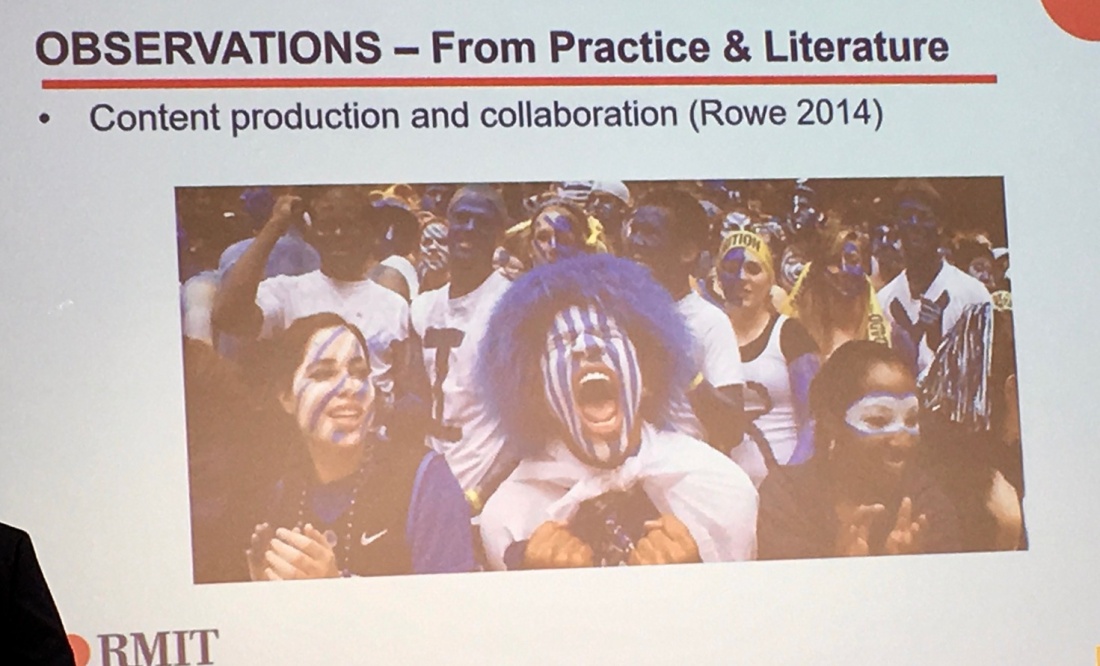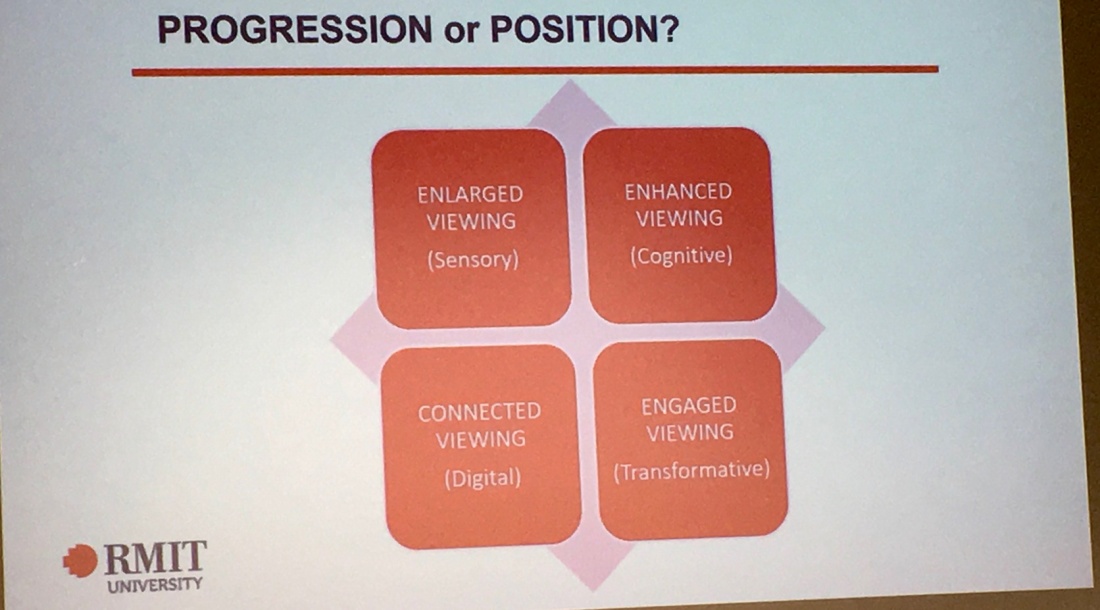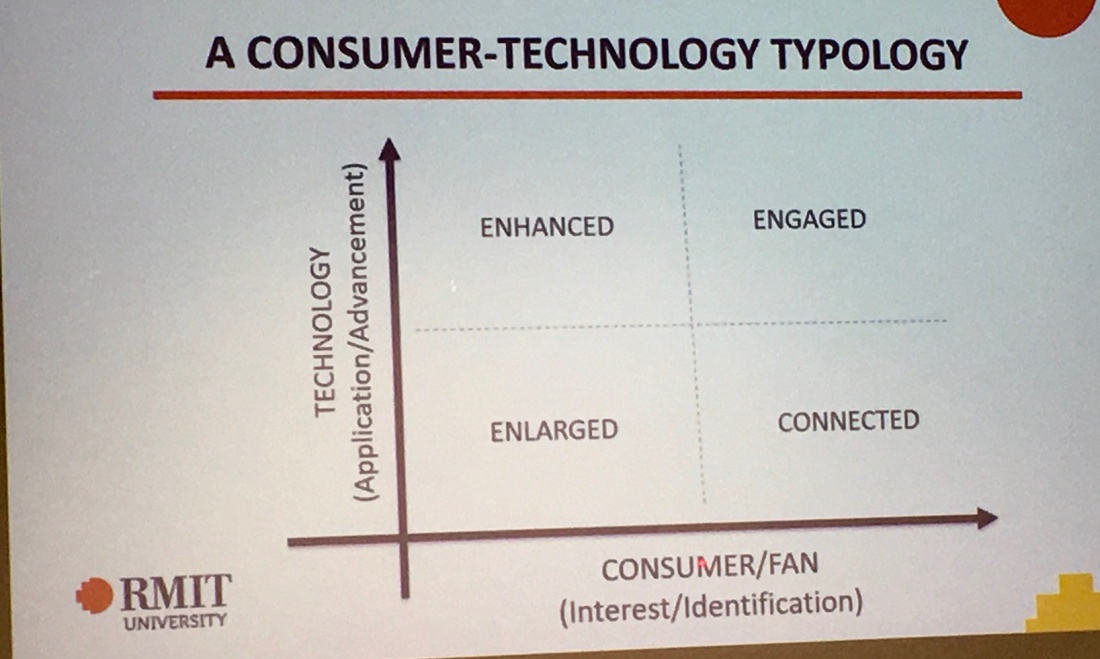 ___

Maximilian Stieler & Claas Christian Germelmann (University of Bayreuth): Shared identity in sport spectator crowds helps to cope with negative game outcome.

Jaettu identiteetti kantaa, kun joukkue häviää.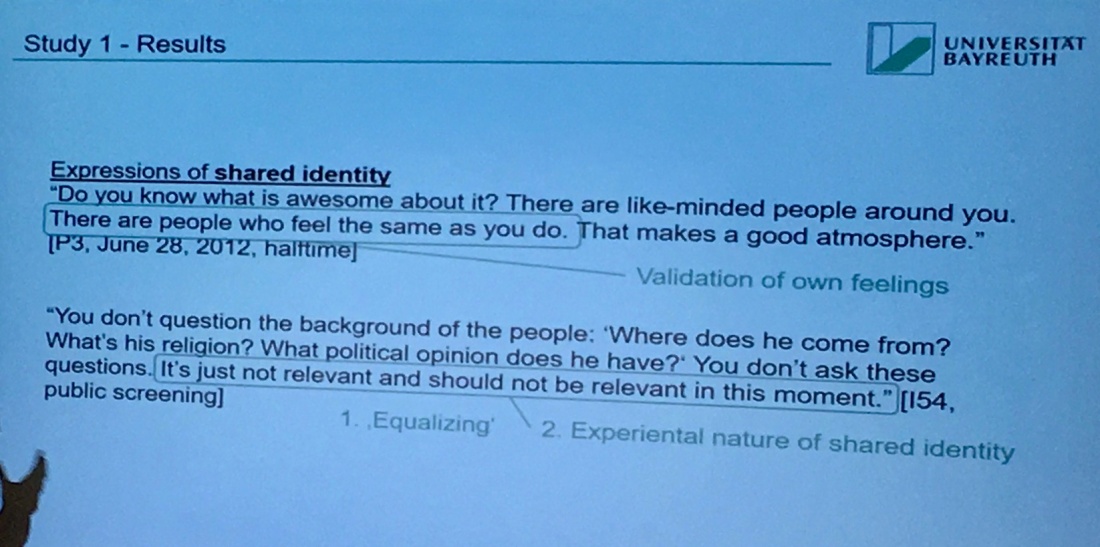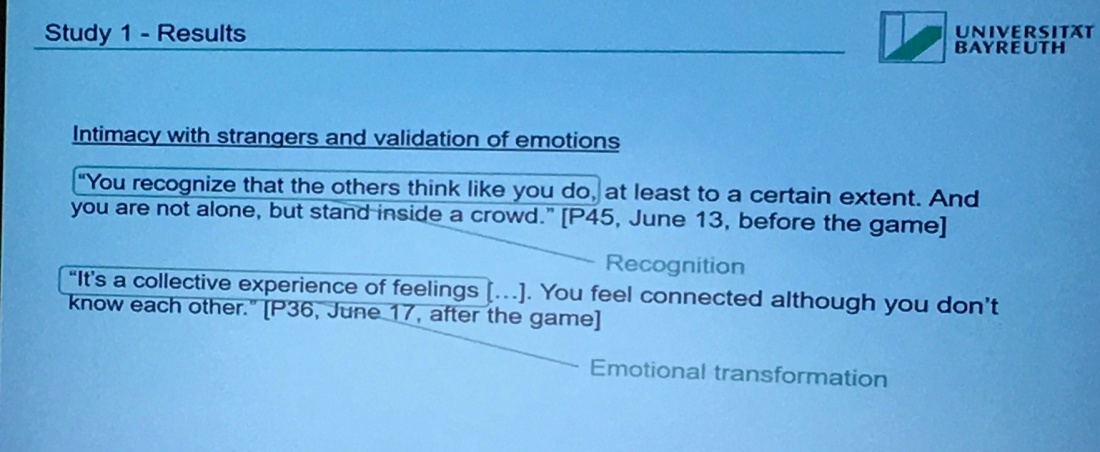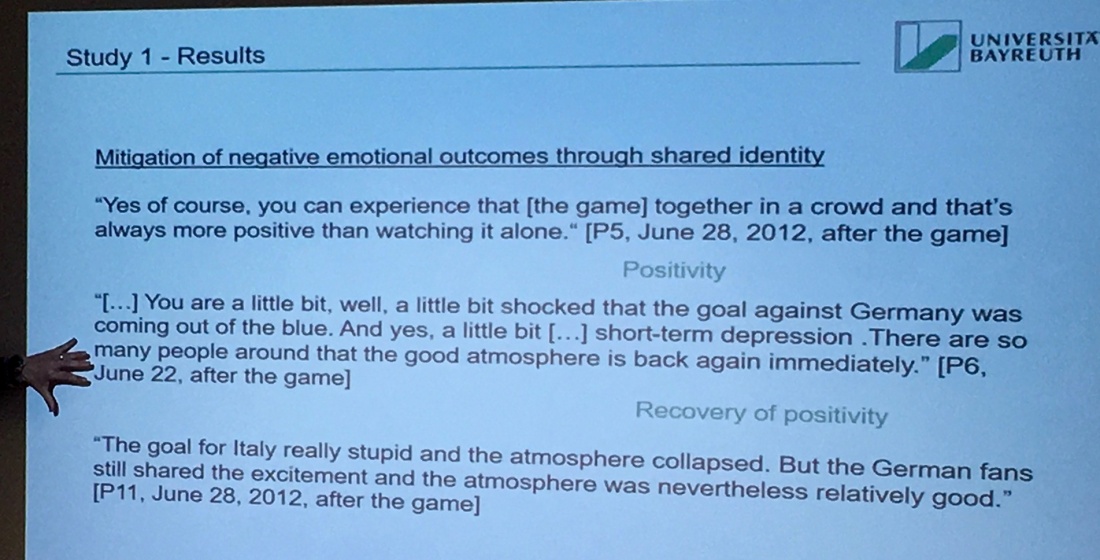 .___

Harri Jalonen & Jaakko Haltia (Turku University of Applied Sciences): Social media use in Finnish sports leagues.

Somea ei voi kontrolloida, mutta ei urheiluseura aivan aseetonkaan ole.