12.09.2023
EASM2019
Järjestyksessään 27. European Sport Management -konferenssi (EASM) järjestettiin Sevillassa 3.—6.9.2019. Paikalle oli kokoontunut aiempien vuosien tapaan satoja urheilua eri näkövinkkelistä tarkastelevia tutkijoita ympäri maailmaa.

Alla joitakin nostoja.


Hans Westerbeek: Speculating about the sport business future.
Tulevaisuudesta ei tiedä, mutta varautuminen kannattaa, eikä megatrendejä vastaan kannata taistella urheilussakaan.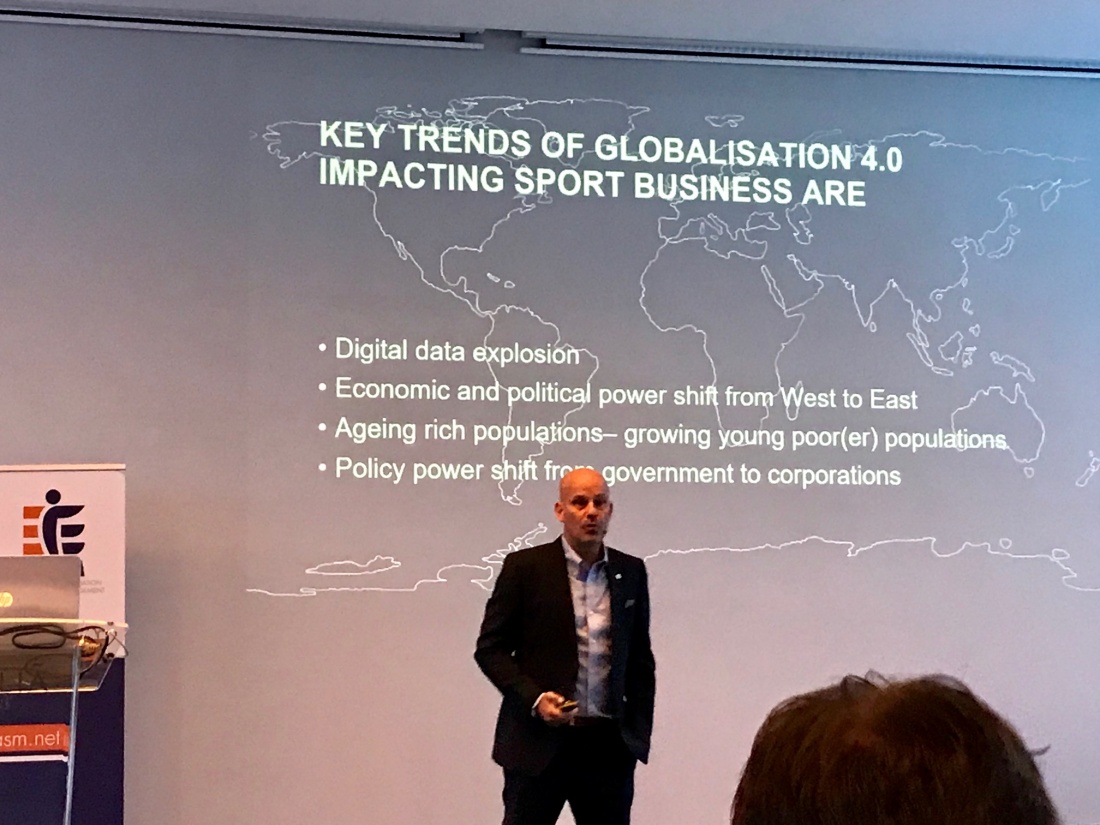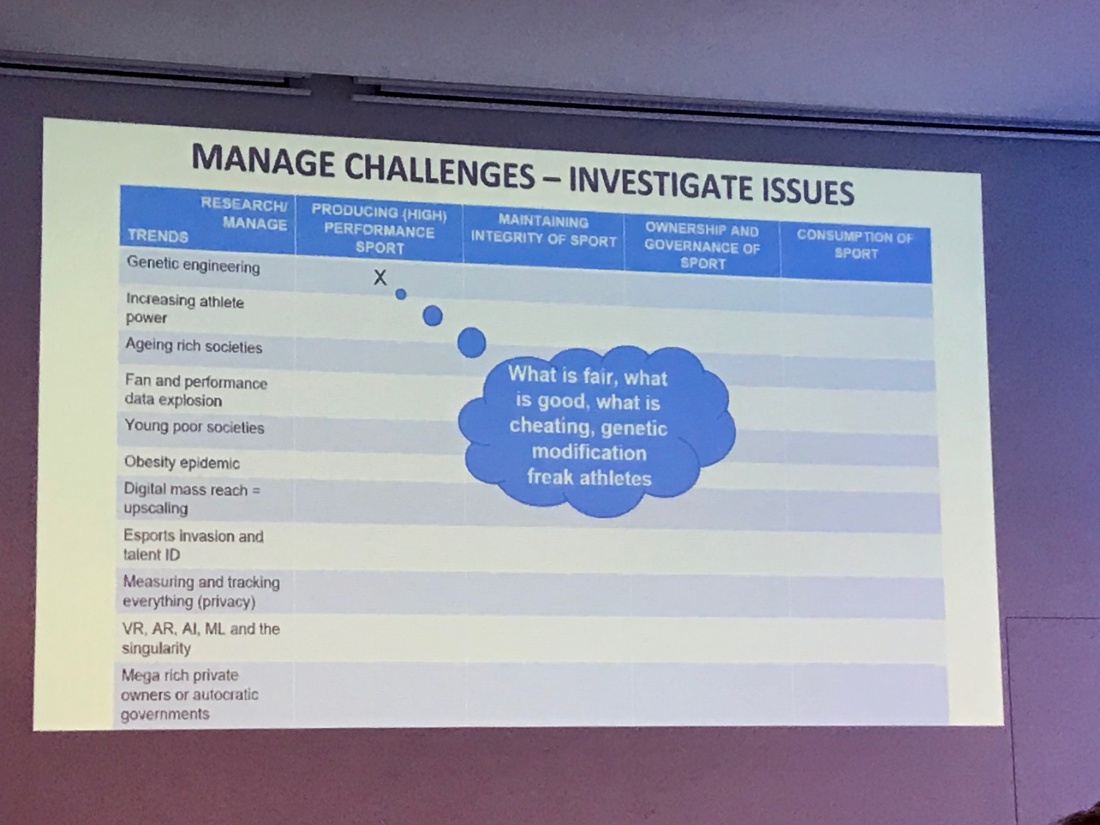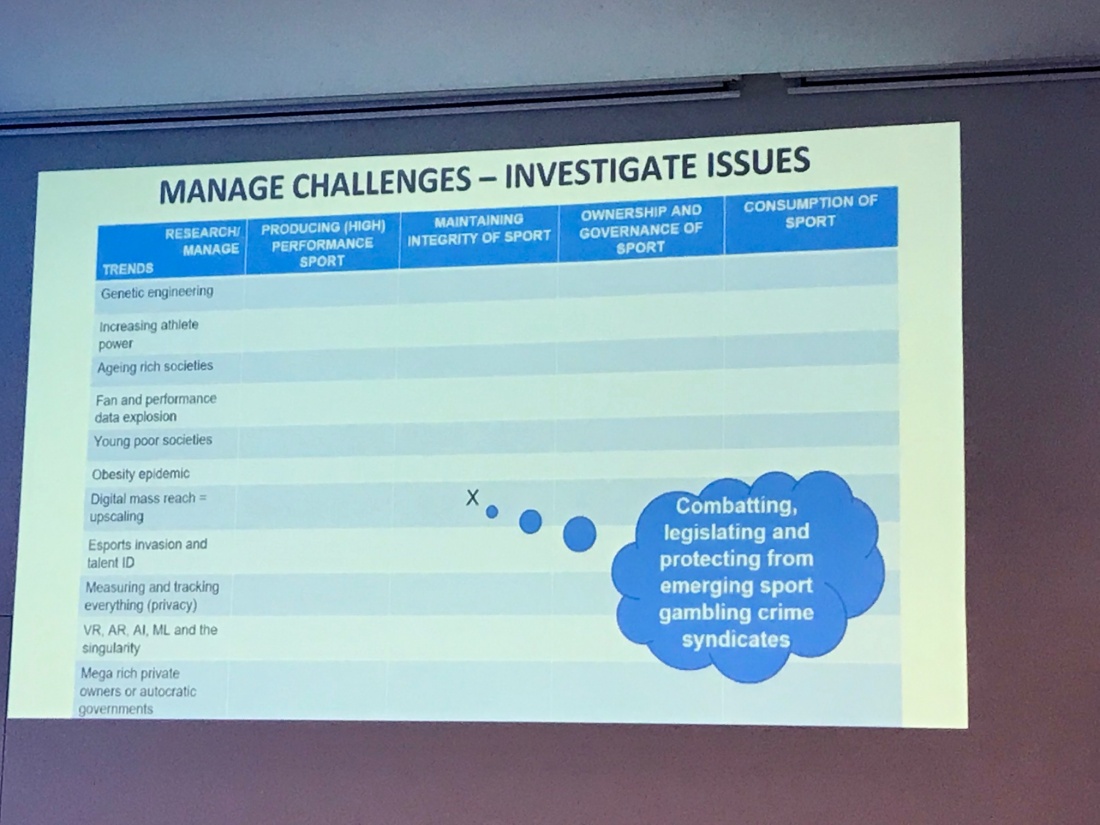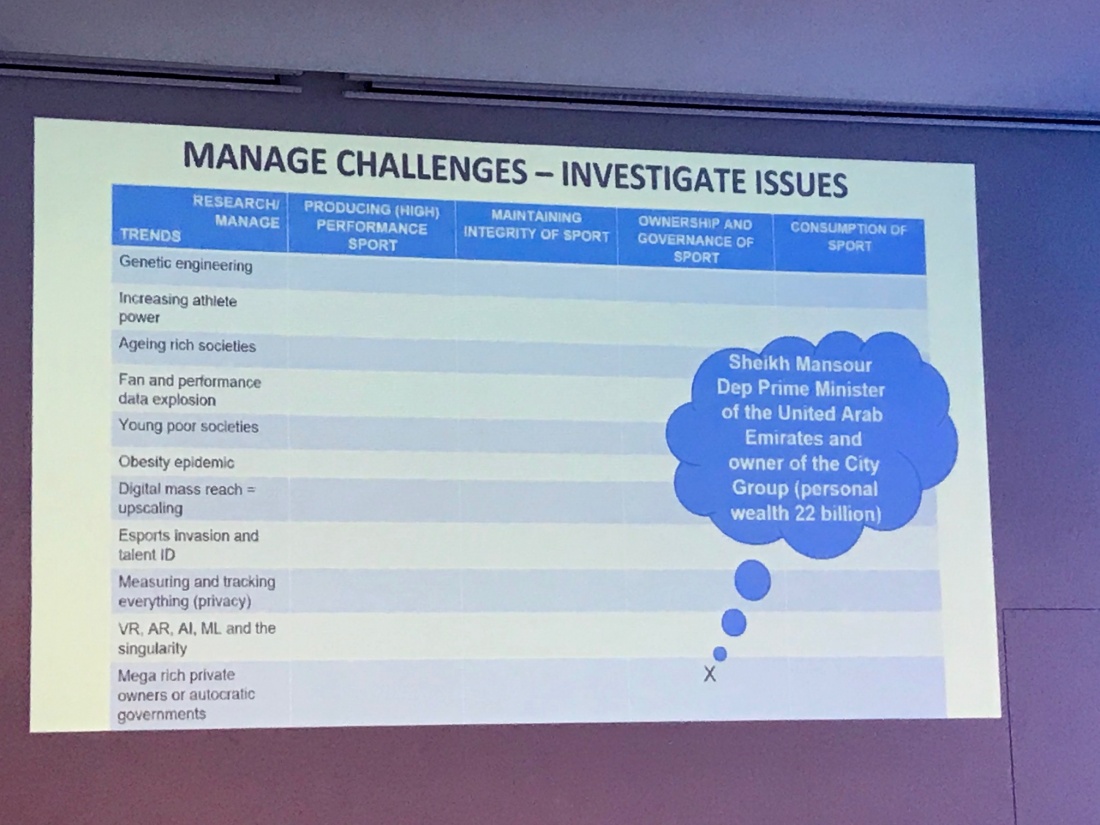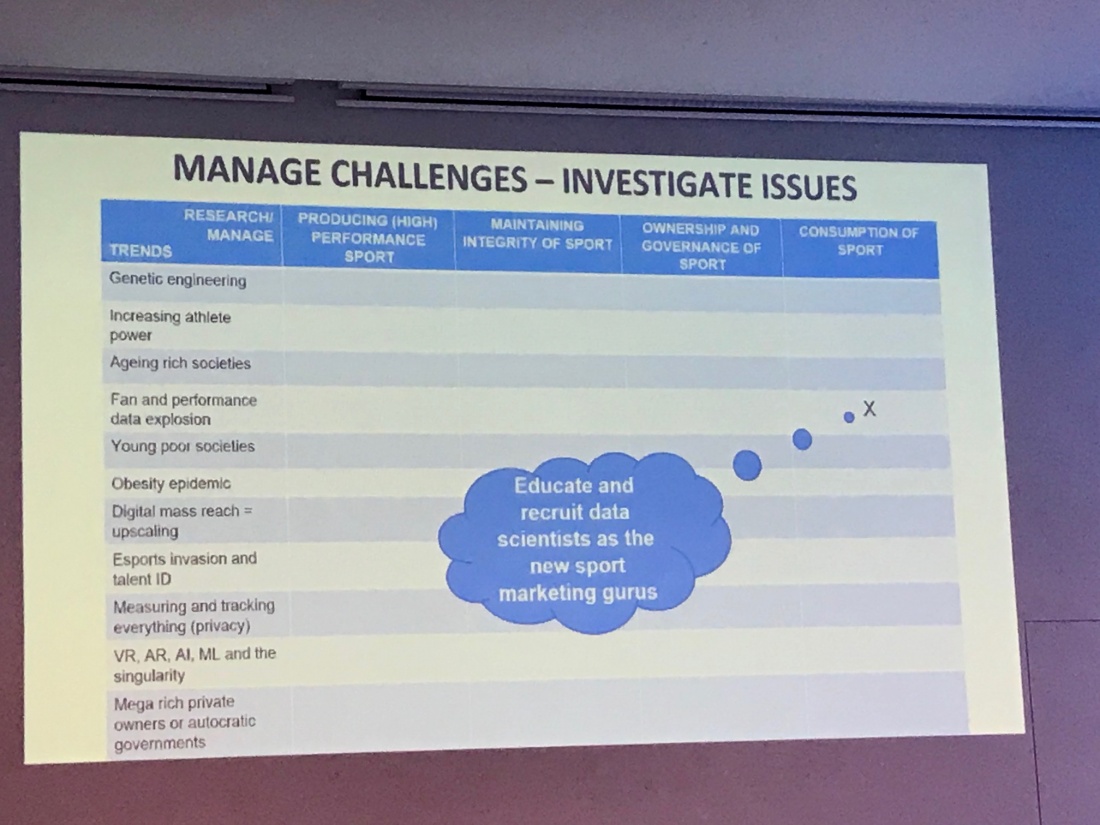 Bettina Cornwell: Ambushing: A meta-analytic review of the influence on sponsorship-linked marketing.
Sissimarkkinointi on kaksiteräinen miekka sponsoroinnin yhteydessä.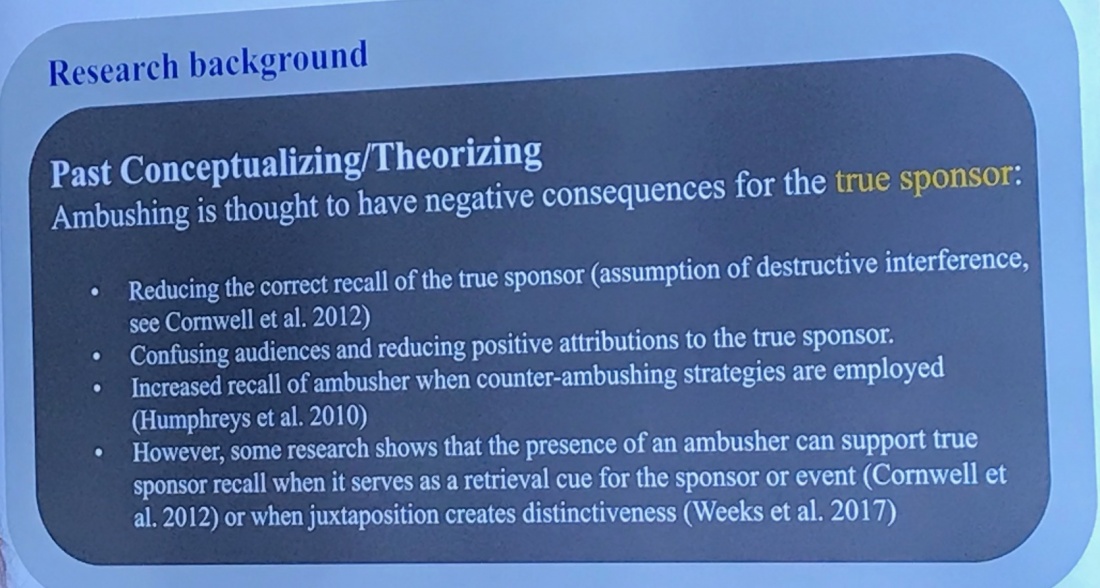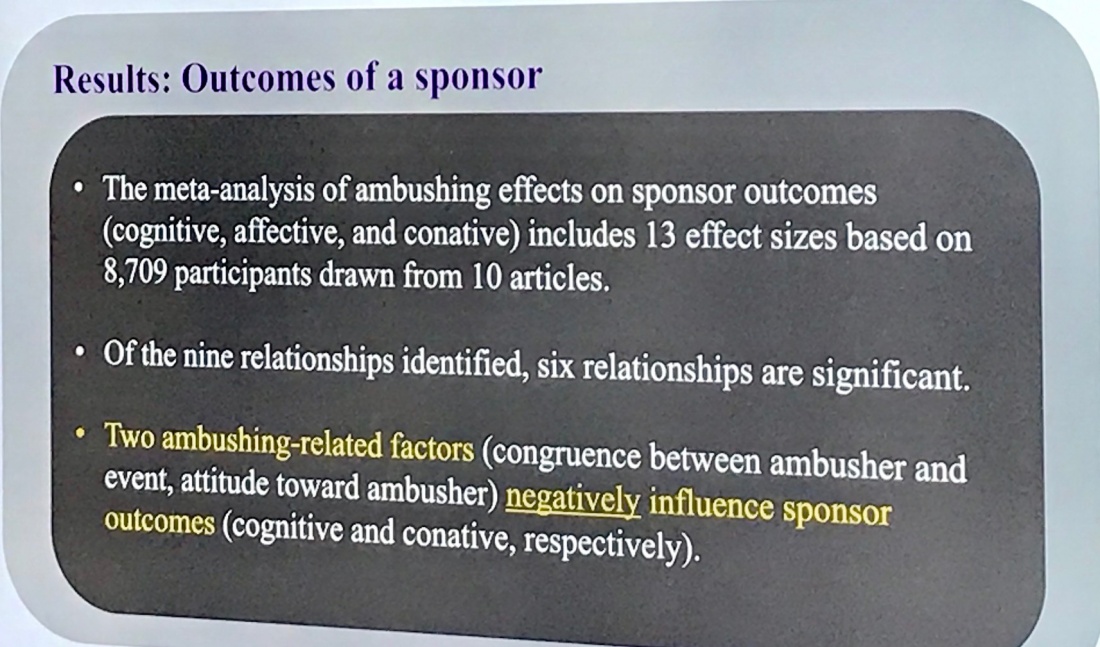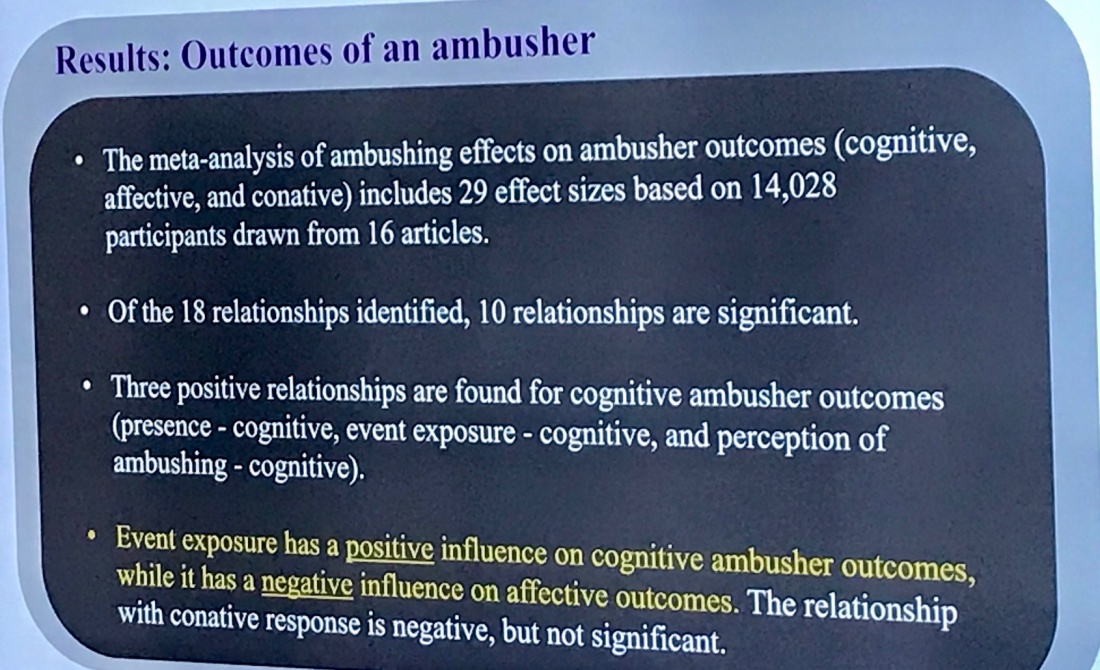 Frank Pons: "Our sponsor is everywhere, it's a good thing... or is it?" Fans' ambivalence about sponsor ubiquity.
Joskus liika on liikaa.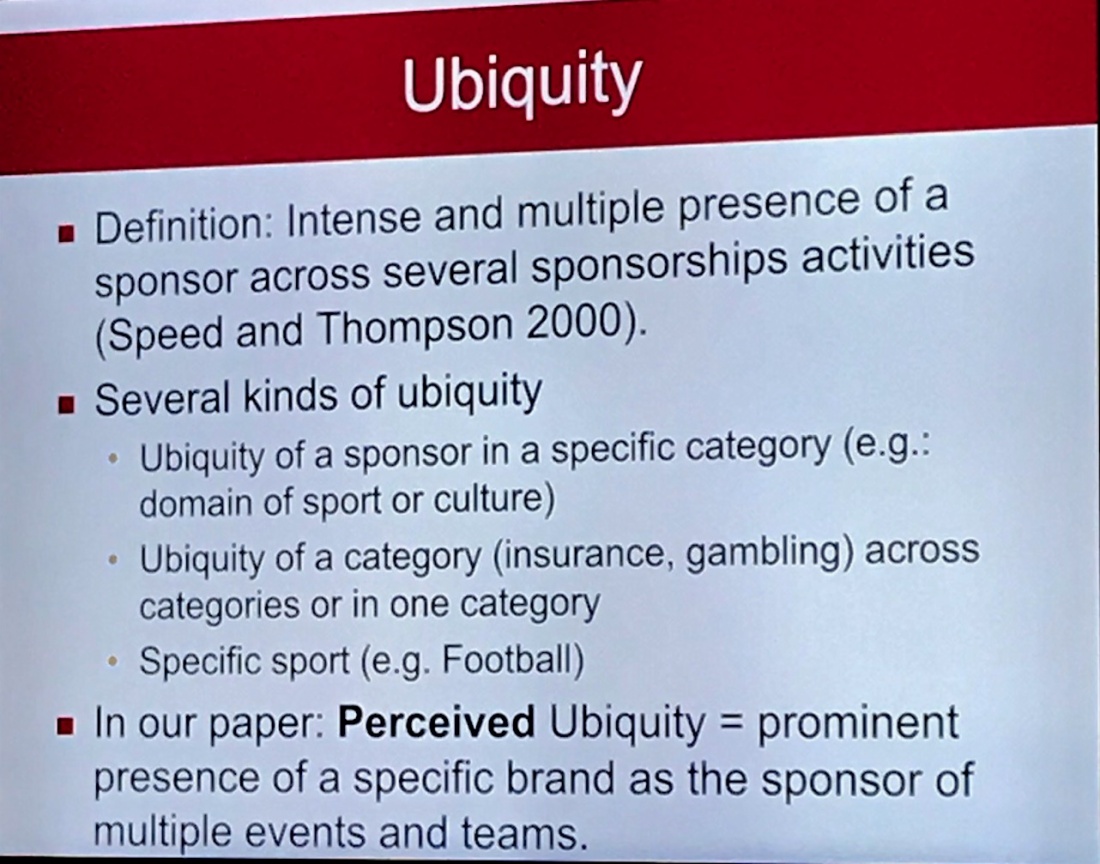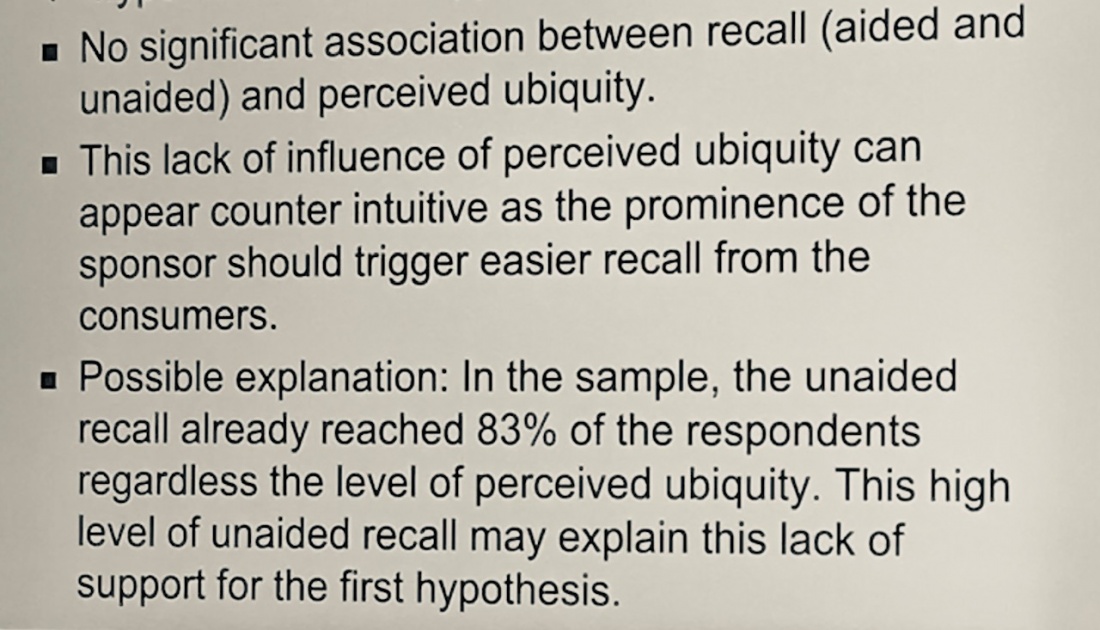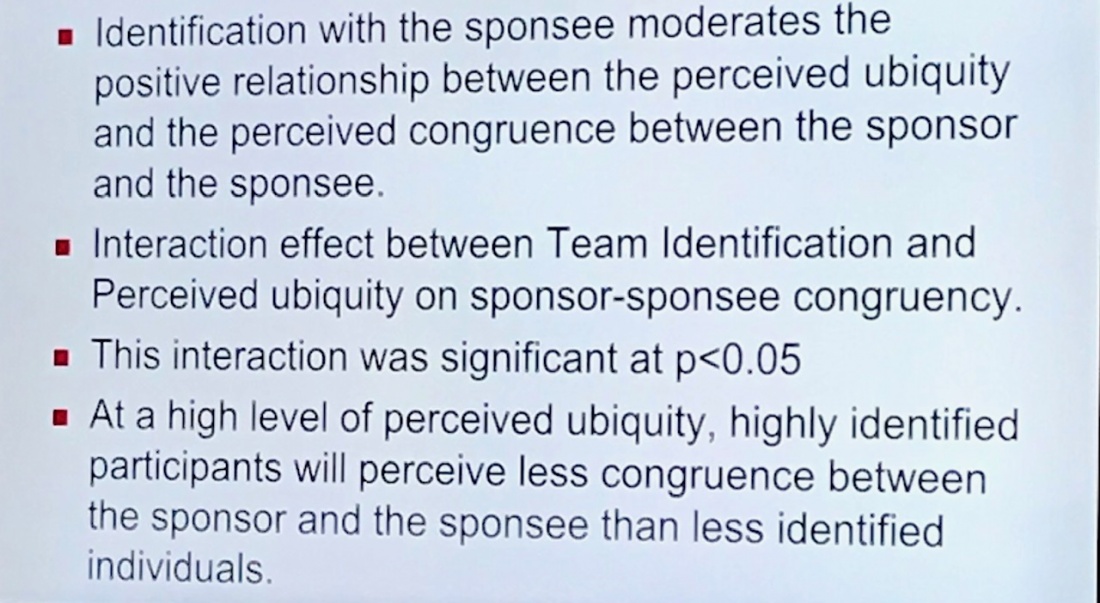 Felix Boronczyk: Affect transfer in concurrent event sponsorship.
Urheilutapahtumia sponsoroivat brändit eivät operoi tyhjiössä.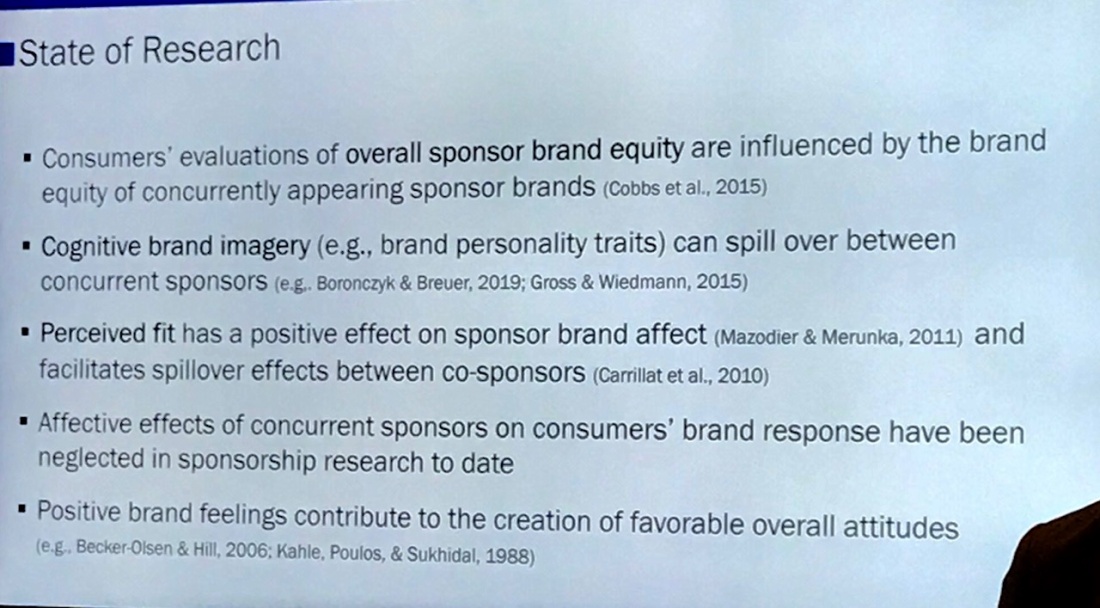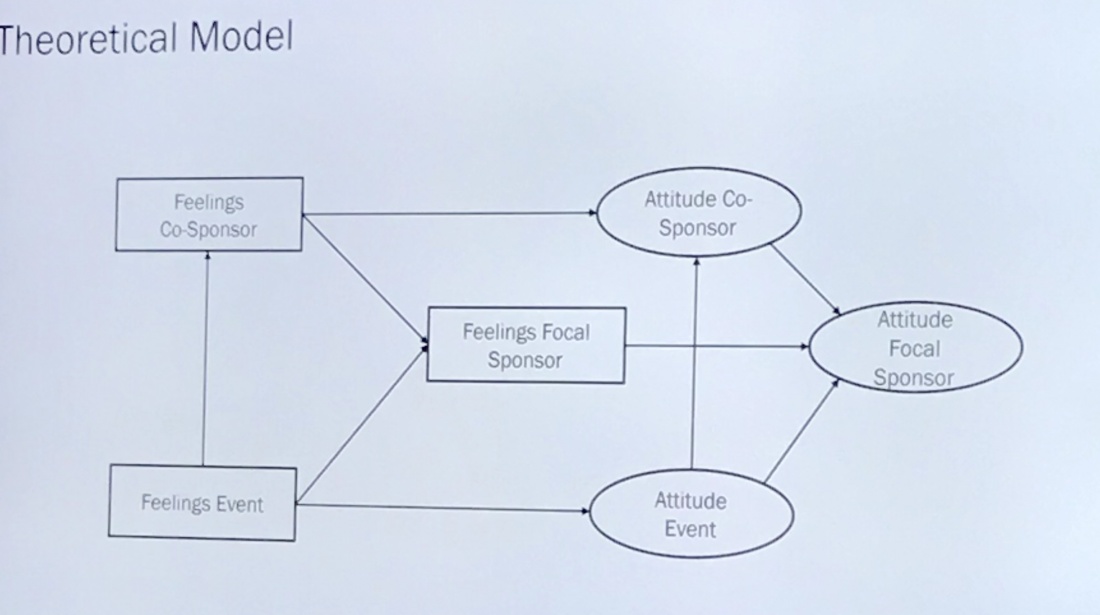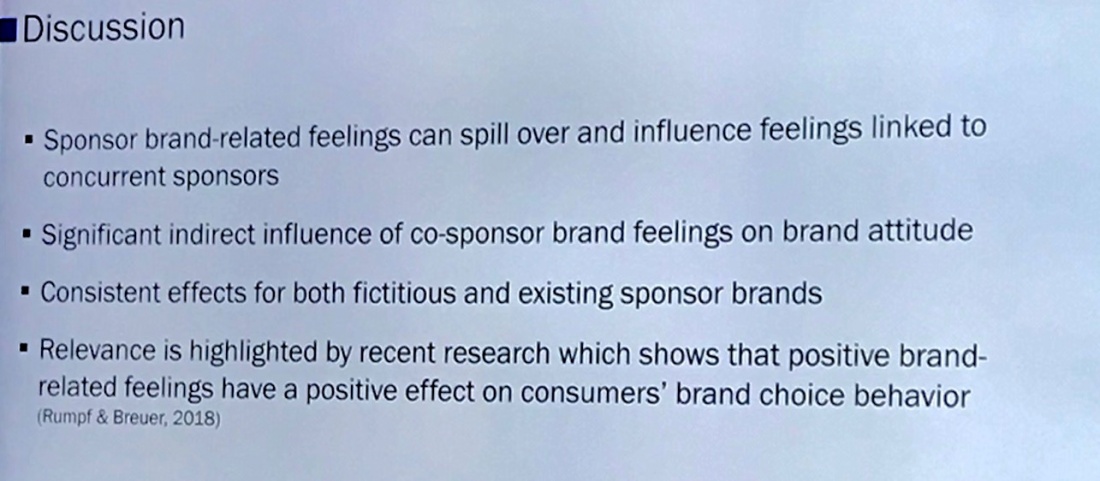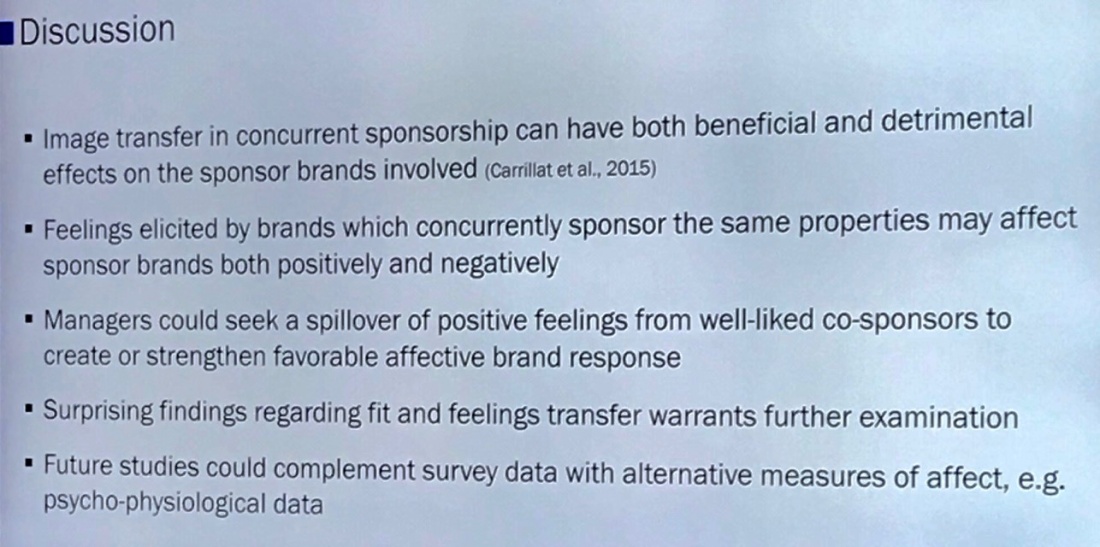 Ari Kim: The spill over effect of multi-sponsored event sponsorship: Image fit between co-sponsors.
Kun fitti on kohdillaan, hyvän läikkymistä ei voi estää.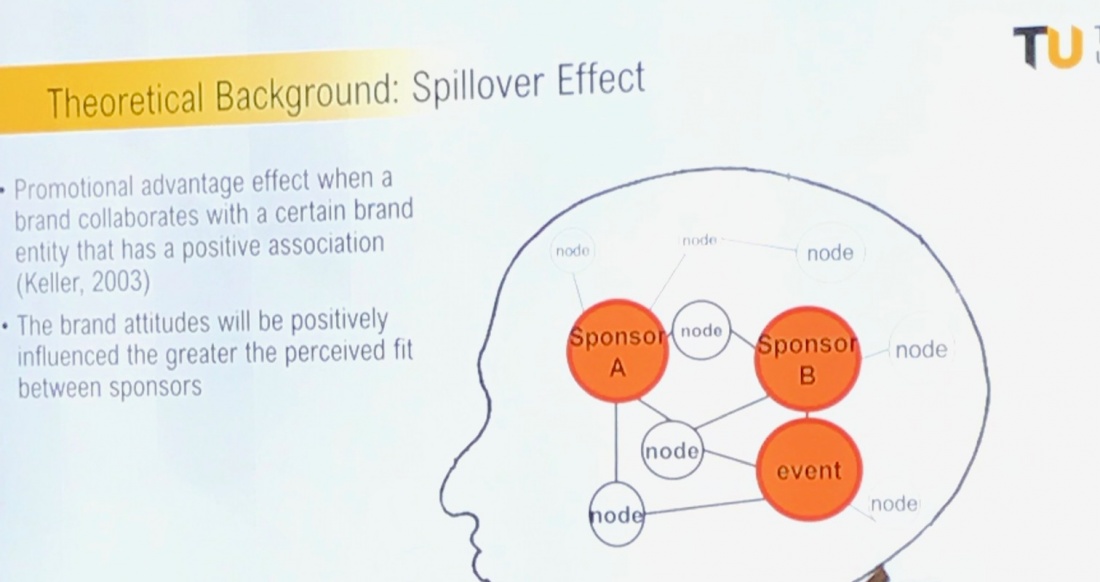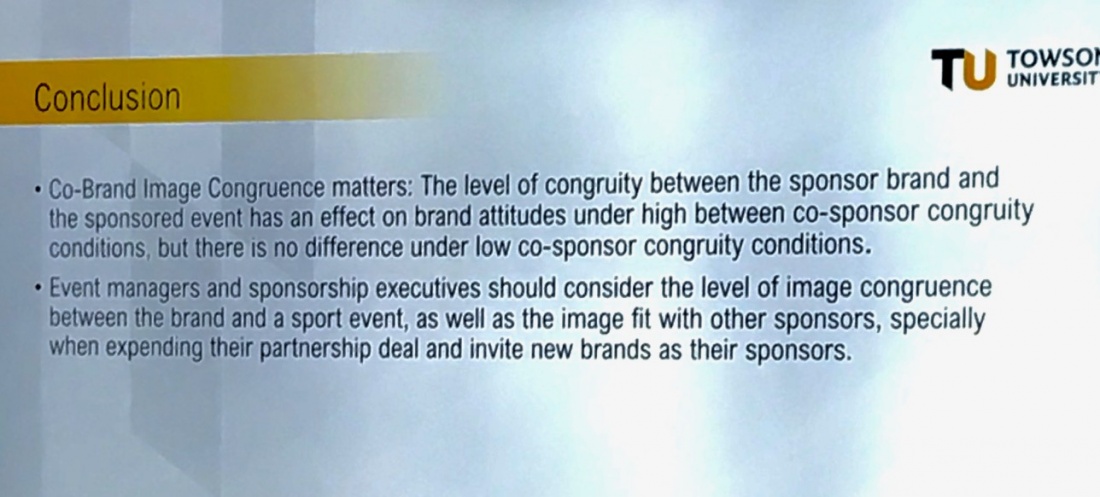 Gerhard Nowak: Sporting rivalry as a leveraging approach in sports sponsorships.
Pienten ja keskisuurten yritysten kannattaa harkita kilpailevien joukkueiden sponsorointia vähintään kaksi kertaa.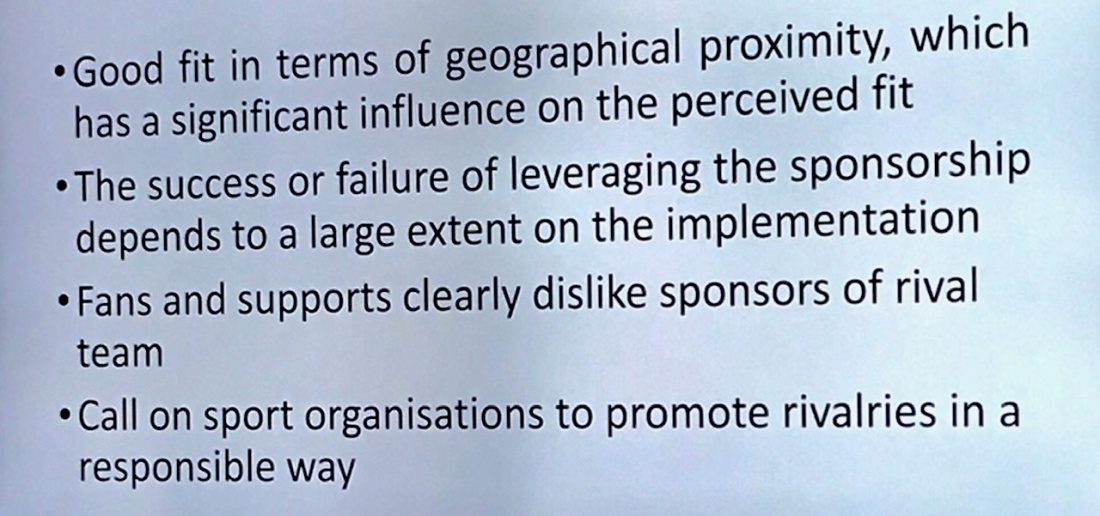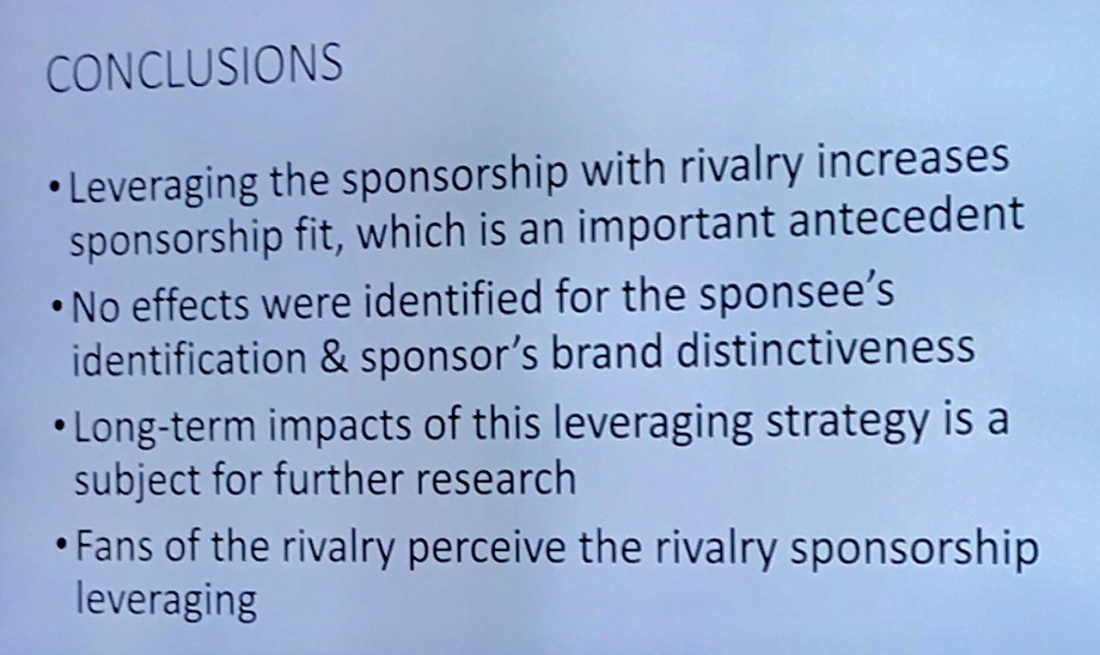 Kazuhiko Amano: Research on the effect of e-sports.
Japani on e-urheilussa Aasian Suomi.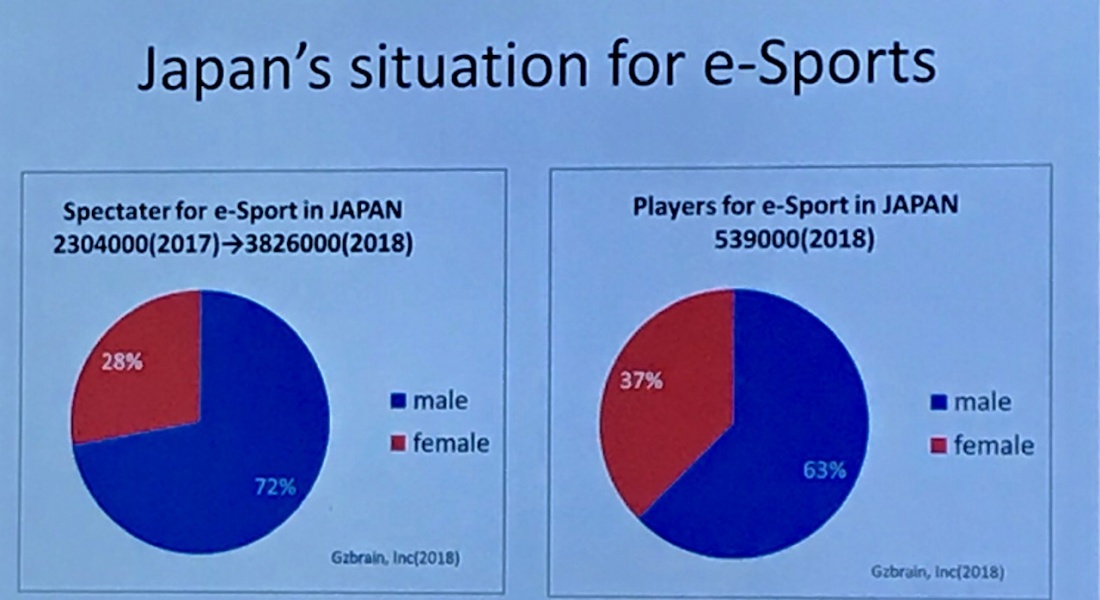 Tsung-Nan Huang: E-sport spectator motives and consumption: Game genres and live-streaming types matter.
E-urheilua kulutetaan sekä huviksi että hyödyksi.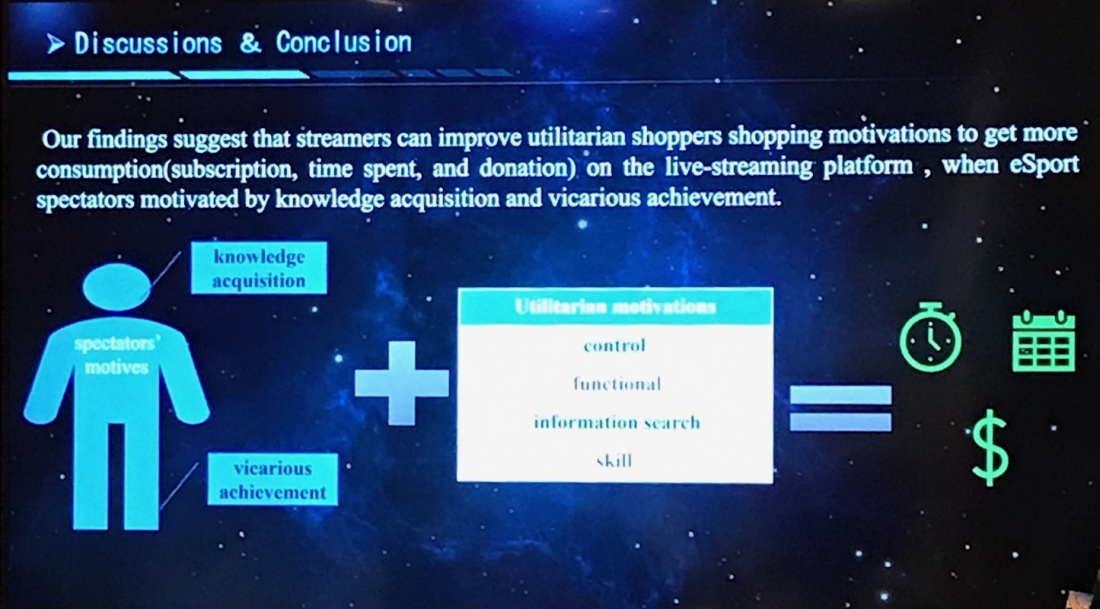 Markus Buser: E-sports: The blue ocean in the sport sponsorship market.
E-urheilu tarjoaa kontekstin sinisen meren strategian toteuttamiselle.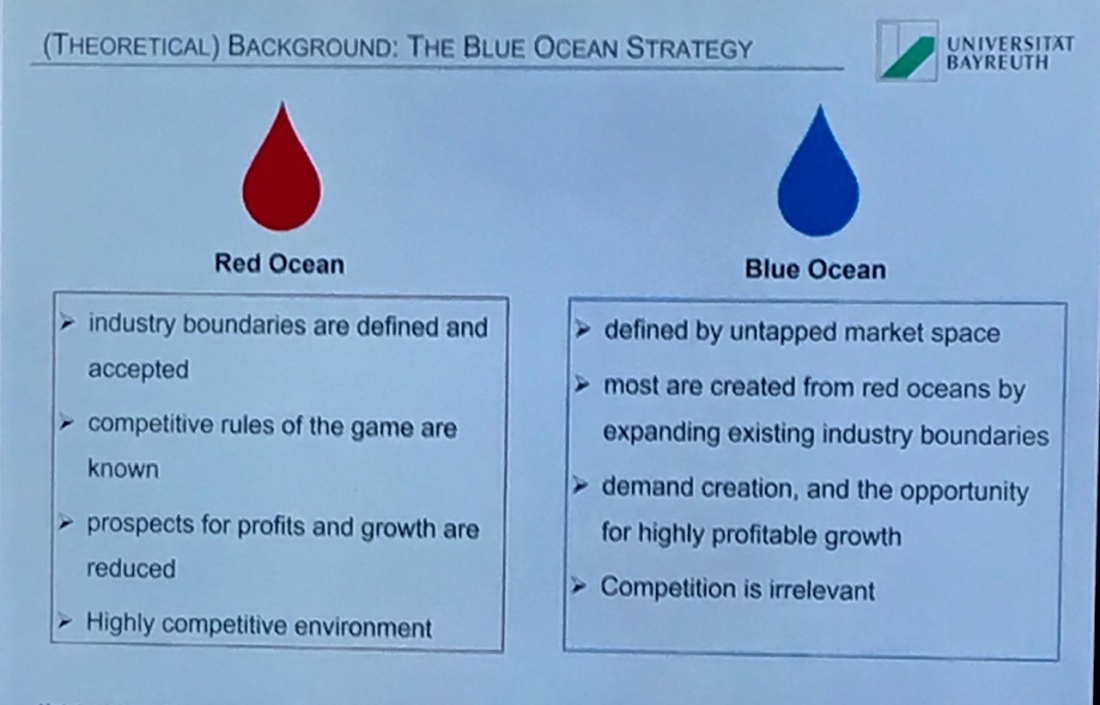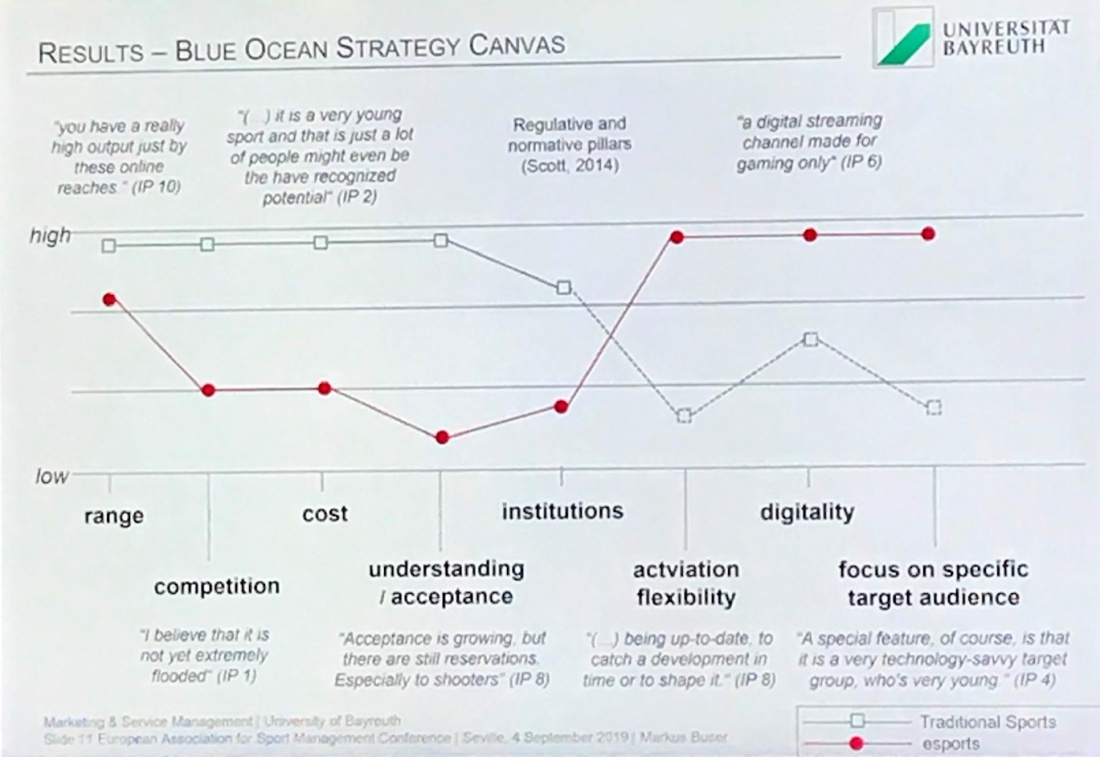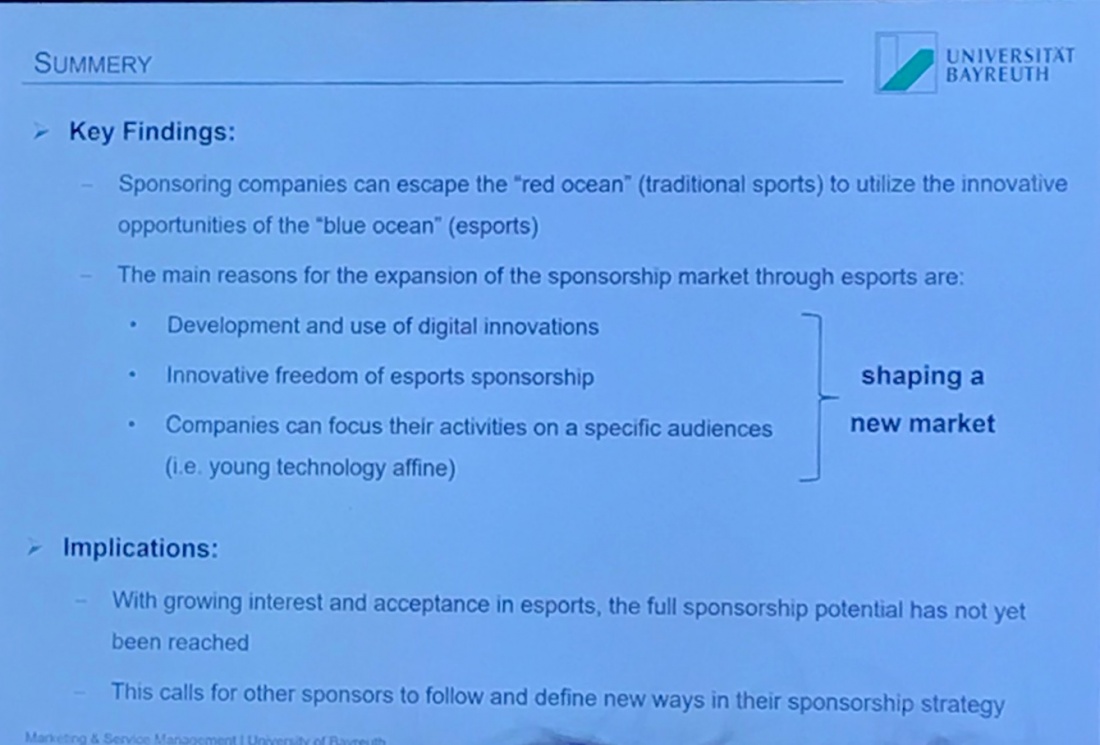 Lucas Jerschl: E-sports as a sponsorship platform.
E-urheilu sponsorointialustana.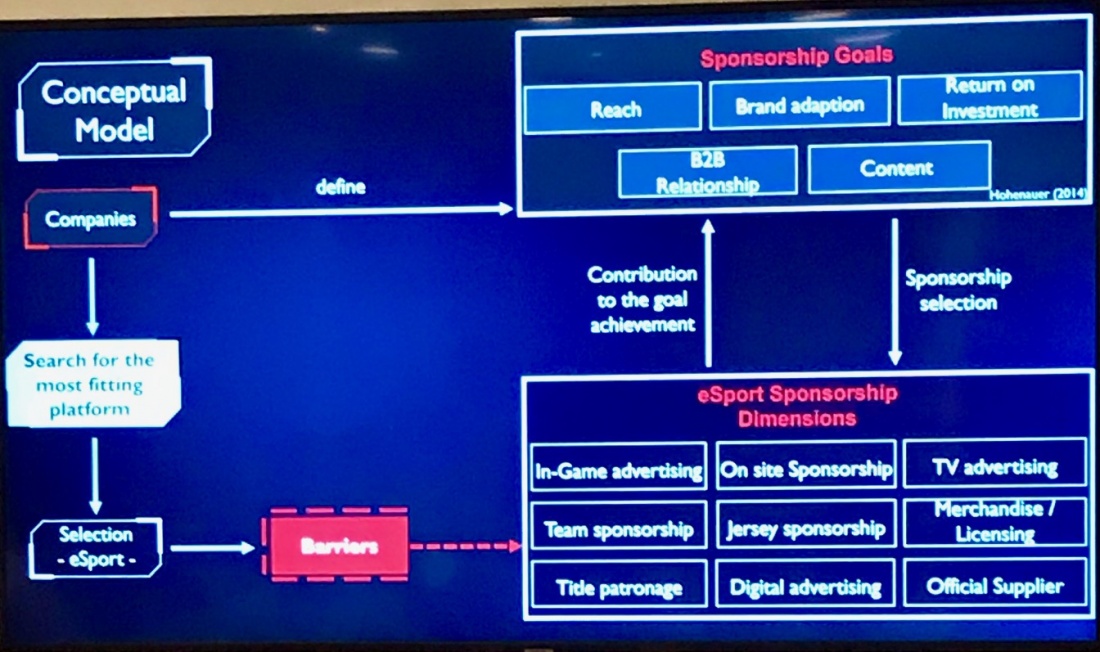 Xiuqi Zhu: A test and refinement of self-determination theory (SDT): Investing the relationships among basic psychological needs, motivation, satisfaction, and revisit intention in e-sports.
Kokemus pelaamisen tuomasta autonomiasta lisää motivaatiota, tyytyväisyyttä ja vaikuttaa käyttäytymiseen.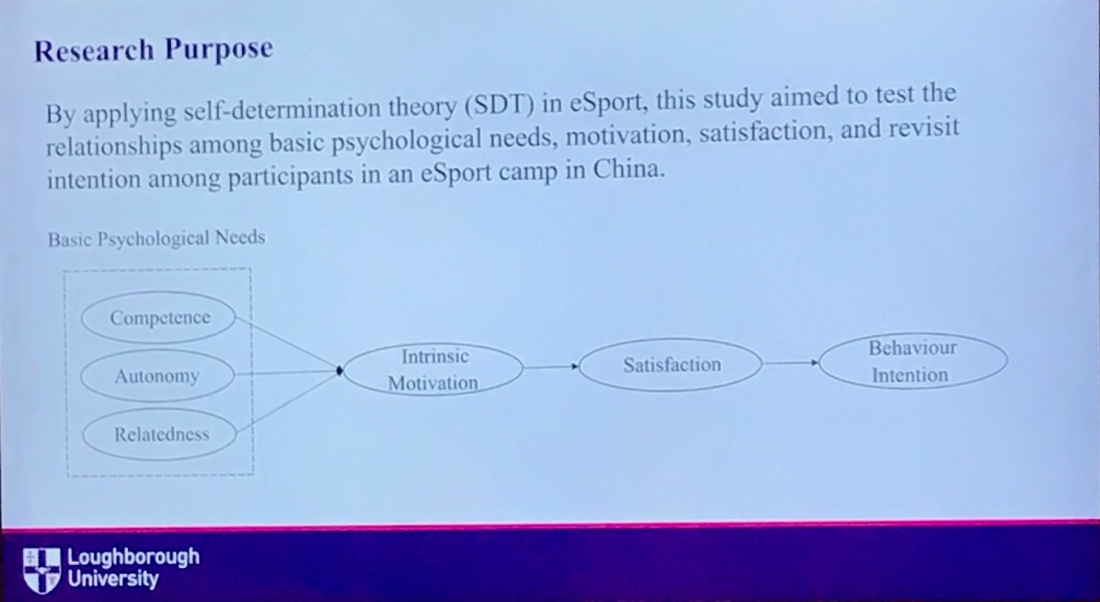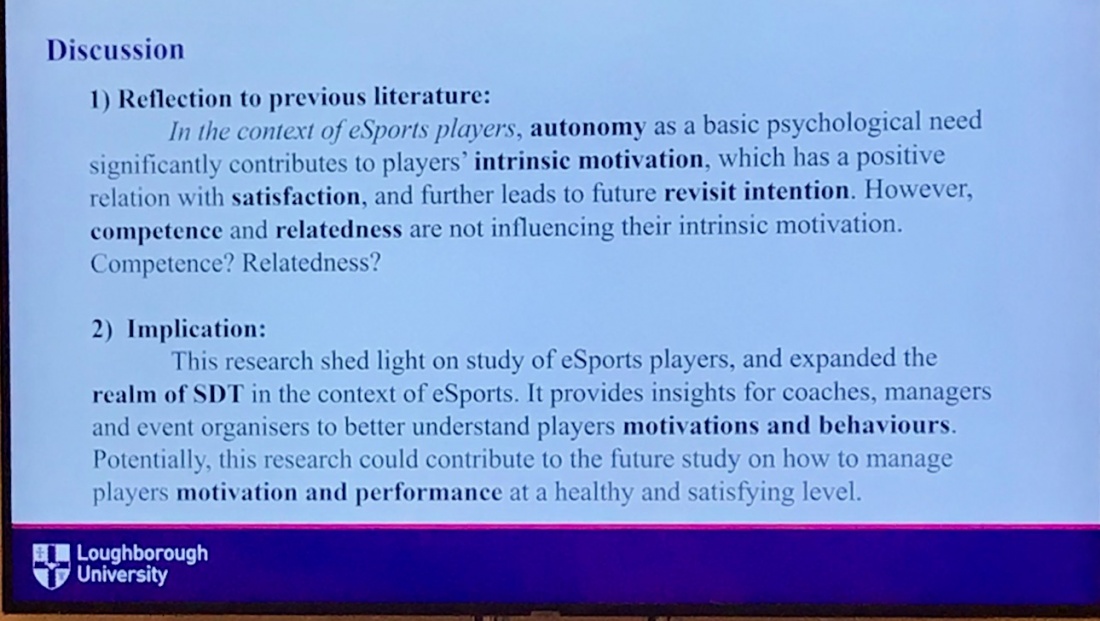 Tuomas Rauhansalo: Future e-sports business opportunities in Finland.
E-urheilussa on uhkia ja mahdollisuuksia.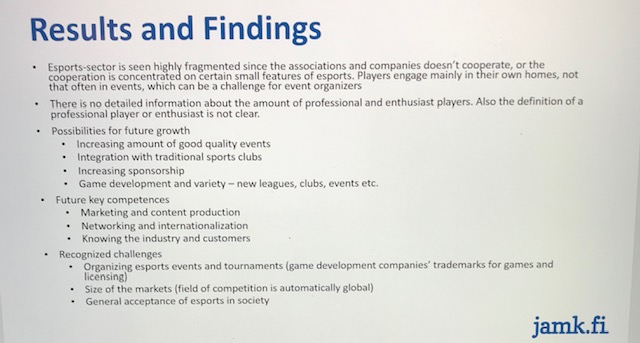 Emily Hayday: CSR in e-sport? Investigating the challenges and opportunities for e-sport to be used as a social development tool.
E-urheilussa meno on välillä kuin villissä lännessä.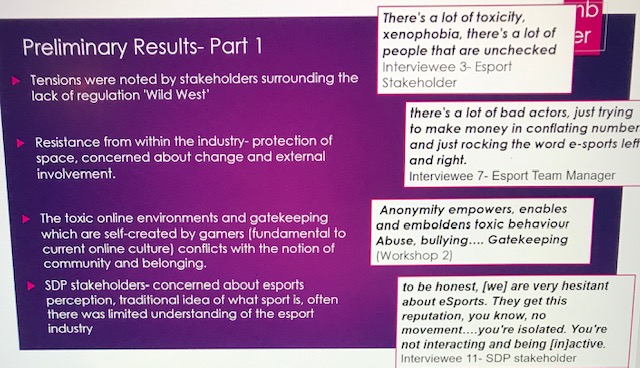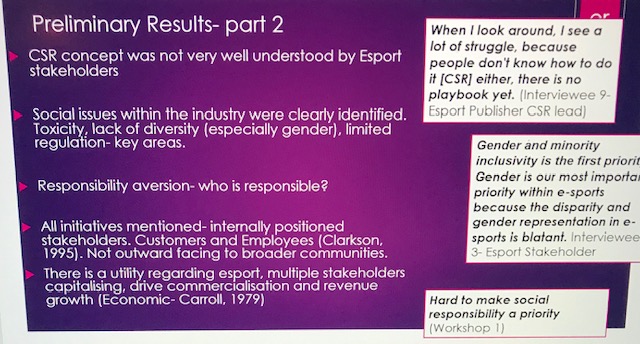 Tara Mahoney: The playing experiences of e-sport participants: An analysis of discrimination and hostility in e-sport environments.
Sukupuoli vaikuttaa e-urheilukokemukseen.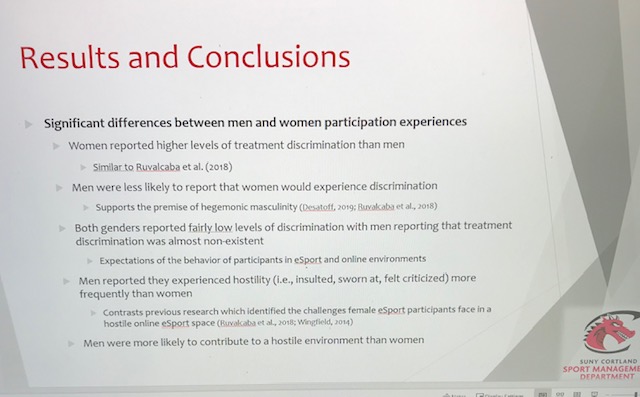 Ryan Vooris: An exploration of the consumption motivations of e-sport viewers.
E-urheilua kulutetaan paljolti samoista syistä kuin muutakin urheilua.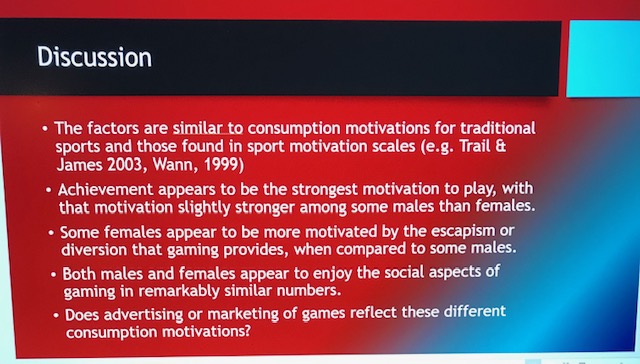 Kim Ekroos: Why traditional sports brands are extending to e-sports – opportunities and threats.
Ellet voi voittaa, liittoutuminen on hyvä vaihtoehto.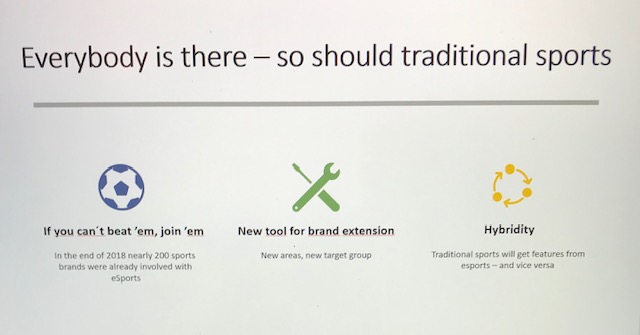 Andrea Geurin: Promoting and disclosing brand endorsements via social media: The case of U.S. athletes during the Winter 2018 Olympics.
Naiset promoavat brändejä miehiä useammin.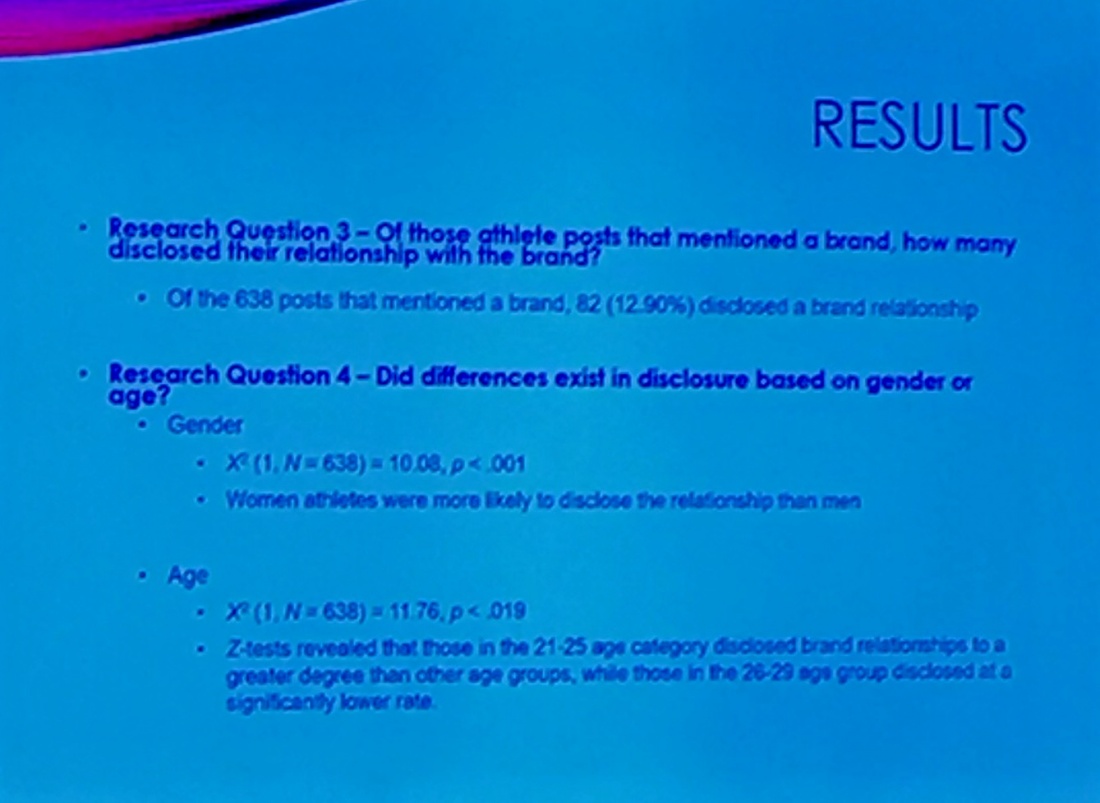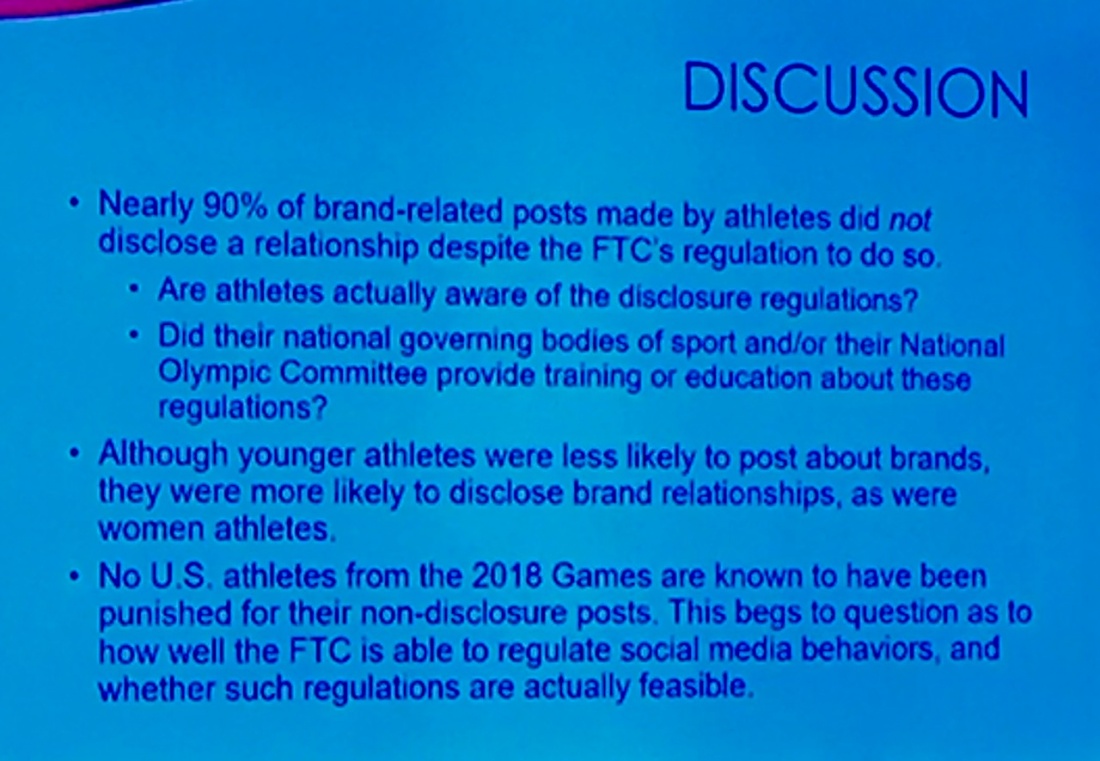 Terry Eddy: Examining the impact of message structure on engagement with sport sponsor activations on Twitter.
Fiksu aktivointi kannattaa, sillä fanit suhtautuvat (yli)kaupallisuuteen penseästi.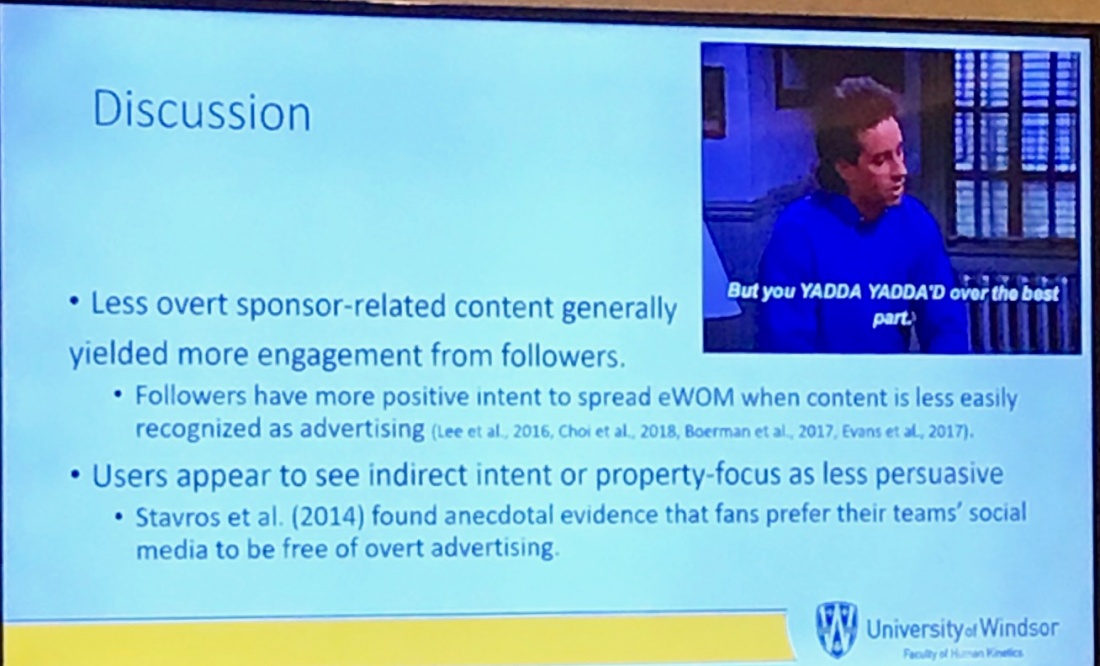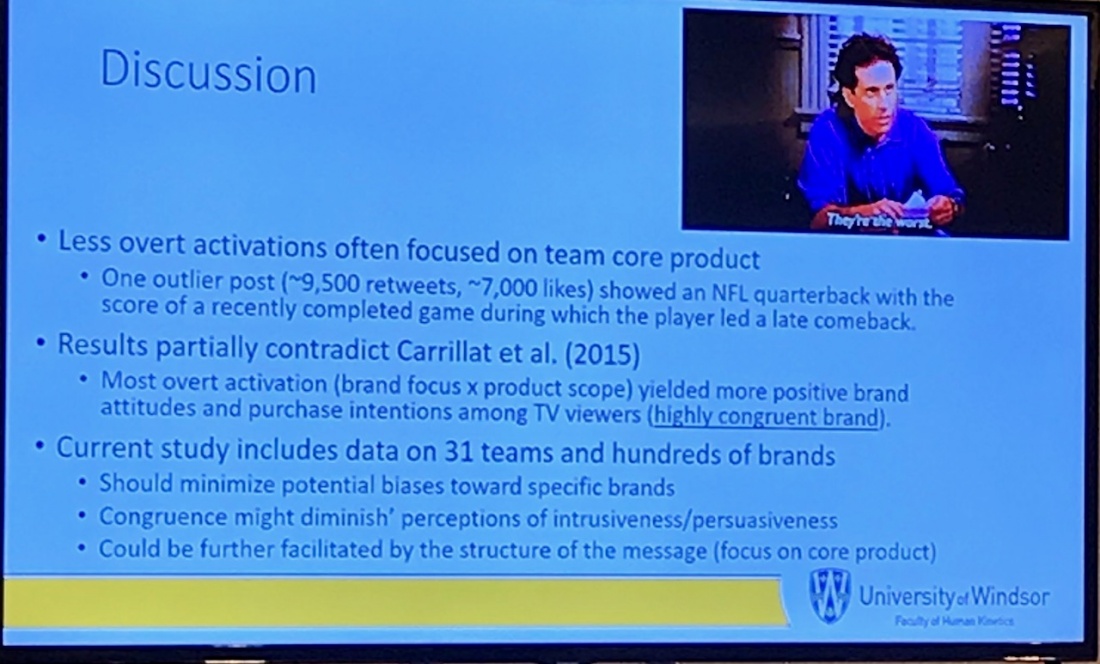 Resie Hoeijmakers: Predicting the future of new sports.
Everett Rogersin (1963) innovaatioiden diffuusiomallia voidaan hyödyntää uusien urheilulajien leviämisen ennakoinnissa.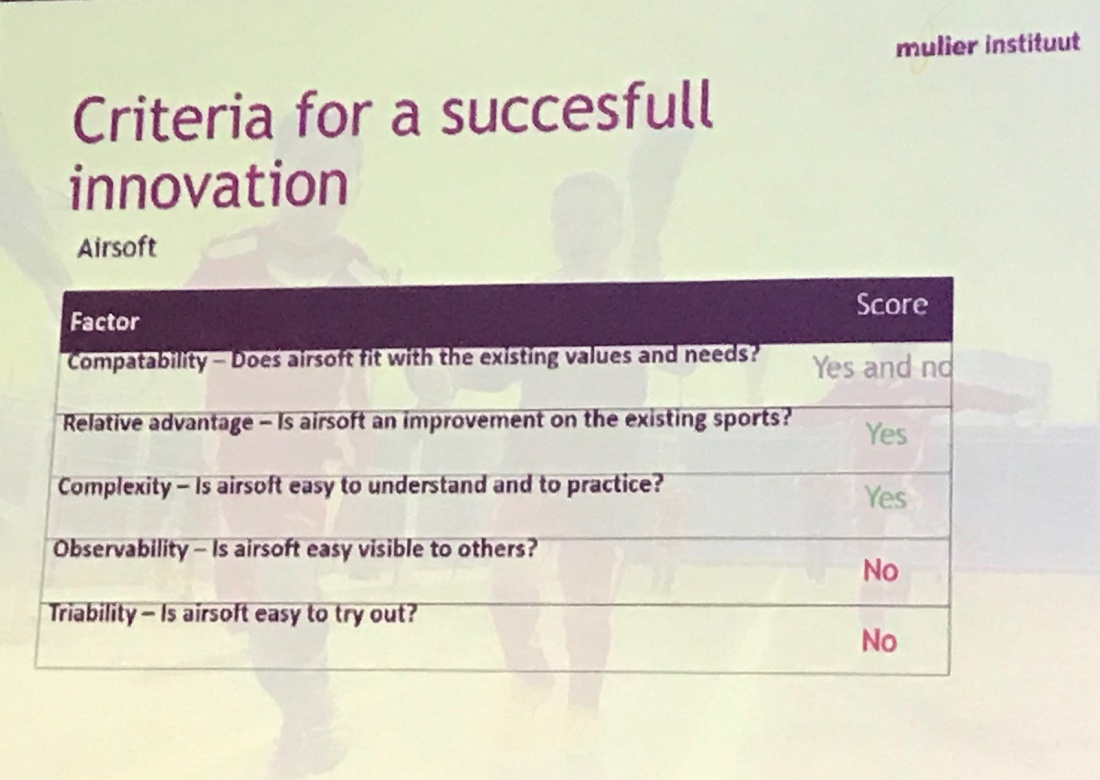 Thilo Kunkel: Social media value of college football players.
Urheilijan some-näkyvyyden voi hinnoitella.